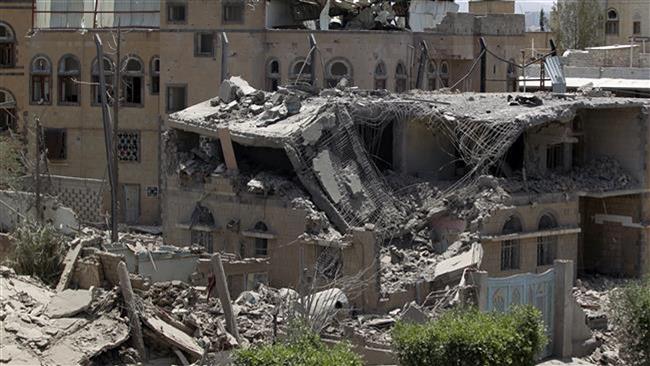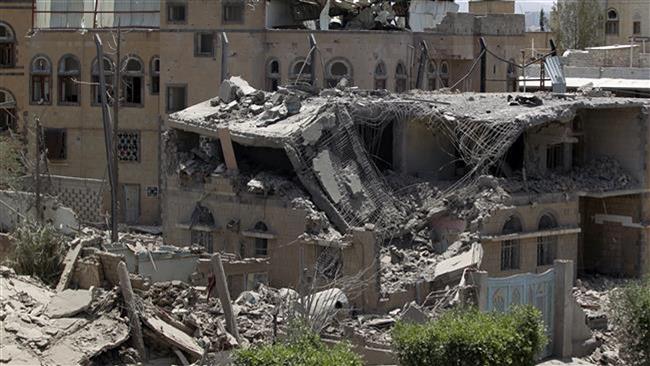 Yemeni forces have targeted a missile base in Saudi Arabia's second largest province of al-Riyadh as the Saudi regime keeps bombarding areas across Yemen.
There have been no reports on the number of casualties in the Monday night attack on the missile base, located in the district of al-Sulayyil in the Saudi province.
Earlier in the day, approximately 20 Yemeni people, including women and children, sustained injuries after a car bomb detonated near the military hospital in the Yemeni capital, Sana'a.
Also on Monday, Saudi military aircraft conducted attacks against a residential area in the Sarwah district of Yemen's central province of Ma'rib, situated approximately 120 kilometers (74 miles) east of Sana'a, killing nine members of a family and injuring three people.
Six civilians, including two women and three children, were also killed as Saudi warplanes struck Shibam Kawkaban district in the western province of al-Mahwit, situated 53 kilometers (29 miles) northwest of the capital.
Saudi Arabia has been pounding different areas in Yemen since March 26 without any authorization from the United Nations and heedless of international calls for the cessation of its deadly campaign against the impoverished Arab country.
The main purposes behind the Saudi aggression against Yemen are to weaken the Houthi Ansarullah movement and restore power to the fugitive former president, Abd Rabbuh Mansour Hadi, a staunch ally of Riyadh.
According to the United Nations, over 2,600 Yemeni people have been killed so far and at least 11,000 others injured in Saudi Arabia's airstrikes.