Yemen
Yemeni forces' missile kills several Saudi mercenaries in Sana'a prov.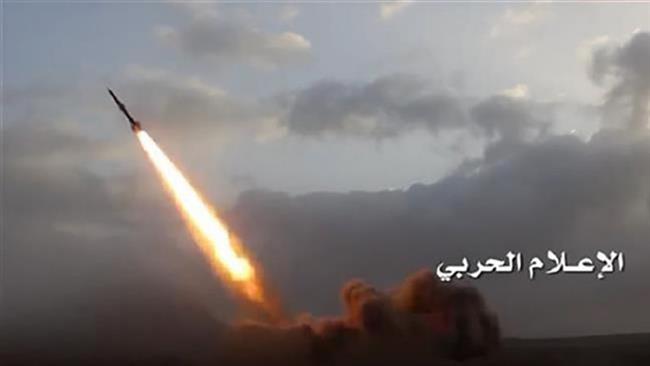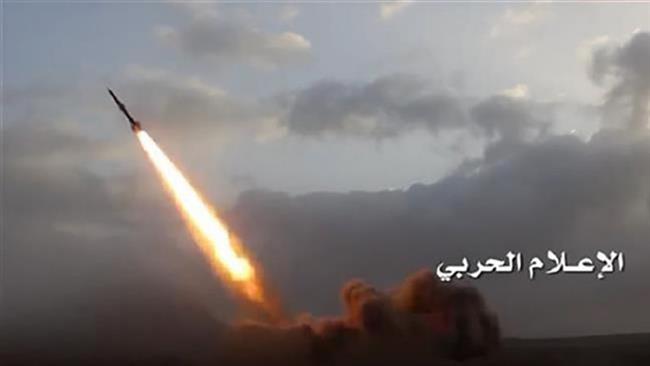 Yemeni forces have fired a Zelzal 2 (Earthquake-2) ballistic missile at a position of Saudi-backed mercenaries in the Nihm district of the country's western Sana'a province, inflicting heavy casualties on them.
According to early reports, scores of Saudi-backed militiamen loyal to former Yemeni president, Abd Rabbuh Mansur Hadi, were killed and injured after Yemeni army forces backed by allied fighters from the Popular Committees launched the domestically-produced missile at their position.
A military source, speaking on condition of anonymity, told Yemen's Arabic-language al-Masirah television network that Yemeni forces had fired the Zelzal-2 missile at the Saudi mercenaries as they were trying to make territorial advances in the Nihm district of the province on Monday afternoon.
Separately, scores of Saudi-sponsored Hadi loyalists lost their lives and sustained injuries when Yemeni forces carried out two separate attacks against their outposts in the southwestern province of Ta'izz.
An unnamed military official said the first assault struck south of Khalid military base, while the second targeted an area west of Mawza city.
Furthermore, Yemeni forces and allied fighters mounted an offensive against a position of Saudi mercenaries in the al-Maslub district of Yemen's northern province of al-Jawf, leaving dozens of them dead and injured.
Yemeni forces also thwarted an infiltration attempt by Hadi loyalists in the Sadah area of Maslub district, killing and injuring many Saudi mercenaries.
At least 13,600 people have been killed since the onset of Saudi Arabia's military campaign against Yemen in 2015. Much of the Arabian Peninsula country's infrastructure, including hospitals, schools and factories, has been reduced to rubble due to the war.
The Saudi-led war has also triggered a deadly cholera epidemic across Yemen.
According to the World Health Organization's latest count, the cholera outbreak has killed 2,167 people since the end of April and is suspected to have infected 841,906.
On November 26, the United Nations children's agency (UNICEF) said that more than 11 million children in Yemen were in acute need of aid, stressing that it was estimated that every 10 minutes a child died of a preventable disease there.
Additionally, the UN has described the current level of hunger in Yemen as "unprecedented," emphasizing that 17 million people are now food insecure in the country.
It added that 6.8 million, meaning almost one in four people, do not have enough food and rely entirely on external assistance.
A recent survey showed that almost one-third of families had gaps in their diets and hardly ever consumed foods like pulses, vegetables, fruit, dairy products or meat.
More than three million pregnant and nursing women and children under the age of five also need support to prevent or cure malnutrition.