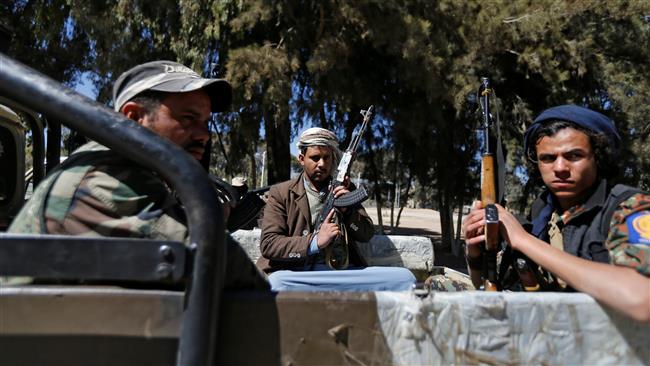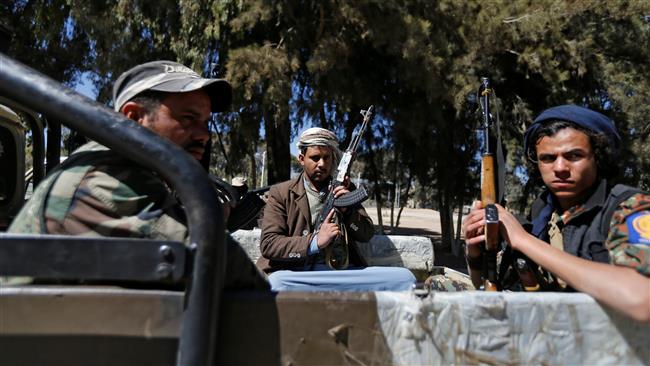 Yemeni armed forces have reportedly engaged in heavy fighting with pro-Saudi militants near the strategic Bab al-Mandeb Strait in the southern part of the Arabian Peninsula state.
The clashes broke out on Friday after Saudi mercenaries, backed by Riyadh's military aircraft, seized the al-Zabab region of southern Yemen and the heights overlooking the al-Amri military base in the area, Yemen 24 reported.
According to militant sources, 11 Houthi Ansarullah fighters and eight militiamen loyal to the former Yemeni government were killed in the battles.
The sources said Saudi-backed militants are now advancing towards the areas near the Red Sea port city of Mokha.
Bab al-Mandab Strait is the narrow waterway separating the Arabian Peninsula from the Horn of Africa and links the Red Sea to the Gulf of Aden and the Indian Ocean.
It is a key strategic channel for commerce and trade, with an estimated 4 percent of global oil supply passing through it.
The developments come as Saudi fighter jets continue their deadly air raids against civilian targets in Yemen.
In the early hours of Friday, at least 17 people were killed and 13 others injured after Riyadh's warplanes attacked Yemen's southwestern province of Ta'izz.
The air raids hit residential buildings, economic centers and infrastructure in the area.
The Saudi warplanes also bombarded Razeh district in the northwestern province of Sa'ada, using cluster bombs.
The developments came as United Nations Children's Fund (UNICEF) representative in Yemen Meritxell Relano said almost 1,400 children have been killed and 2,140 injured as a result of the conflict in Yemen.
The Saudi war on Yemen, which has reportedly killed at least 11,400 Yemenis, was launched in an unsuccessful attempt to reinstate the former government.
The offensive has also taken a heavy toll on the country's facilities and infrastructure, destroying many hospitals, schools and factories.
The Yemeni army, backed by Ansarullah fighters and allied popular committees, have been defending the country against the Saudi aggression.