Middle East
Saudi Arabia
Yemen
Yemeni forces score major territorial gains in Bayda, Ma'rib provinces
The spokesman for the Yemeni Armed Forces says the country's troops, supported by allied fighters from Popular Committees, have managed to wrest control over large swathes of land in the central provinces of al-Bayda and Ma'rib, following fierce clashes with Saudi-sponsored militiamen loyal to former president Abd Rabbuh Mansur Hadi.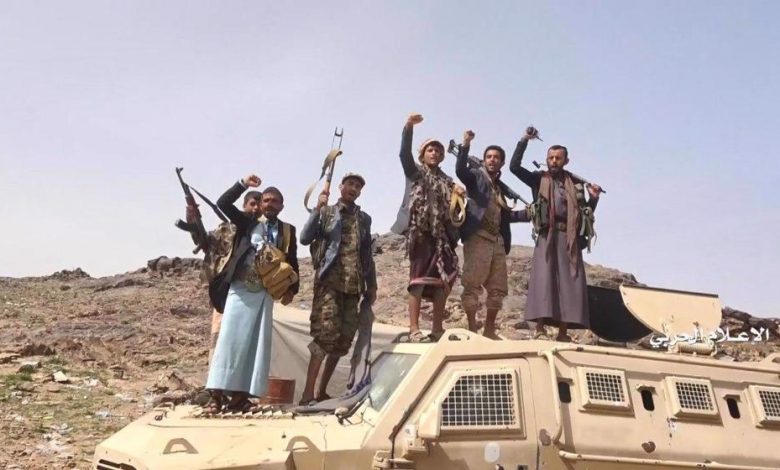 Speaking at a press conference in the Yemeni capital city of Sana'a on Monday afternoon, Brigadier General Yahya Saree highlighted that 400 square kilometers of land in the two provinces had been liberated during the operation.
He said Yemen's Armed Forces managed to completely seize the control of Radman al-Awad and Qaniyah districts in Bayda province, and retake vast areas of al-Abdiyah district in Ma'rib.
The senior Yemeni military official noted that Saudi mercenaries sought to launch a multipronged onslaught on Yemeni army forces and their allies in Radman al-Awad district, but suffered dramatic losses in terms of personnel and military hardware instead.
Saree highlighted that the militiamen's commander, Yasser al-Awadi, had even included members of the Daesh and al-Qaeda terrorist groups within the ranks of militia forces.
He went on to say that Yemeni army forces and allied fighters from Popular Committees started the operation after the Saudi-sponsored militiamen resorted to hostile moves and seriously threatened the lives of local residents.
Saree noted that the Saudi-led coalition provided Awadi and his militia force with huge sums of money and munitions, besides air support.
The Saudi mercenaries also established a workshop for the manufacture of explosive devices in order to target Yemeni Armed Forces, Popular Committees fighters and security forces in Bayda province, Saree said.
The spokesman for the Yemeni Armed Forces underscored that dozens of mercenaries were killed or injured within the first few hours of the operation. A large number of the Saudi-backed militiamen also fled the area, leaving behind considerable amounts of weapons and ammunition.
"Yemeni forces managed to strike the Saudi mercenaries' positions despite intense airstrikes by the coalition of aggression. Our forces, with the help of God, were able to secure large areas, including Qaniyah district, after the mercenaries ran away in the wake of bitter defeats," Saree said.
He concluded that Yemeni Armed Forces will continue to undertake strategic tasks to protect their country.
Saudi Arabia and a number of its regional allies launched a devastating war on Yemen in March 2015 in order to bring Hadi back to power and crush the Houthi Ansarullah movement.
The US-based Armed Conflict Location and Event Data Project (ACLED), a nonprofit conflict-research organization, estimates that the war has claimed more than 100,000 lives over the past five years.
More than half of Yemen's hospitals and clinics have been destroyed or closed during the war by the Saudi-led coalition, which is supported militarily by the UK, US and other Western nations.