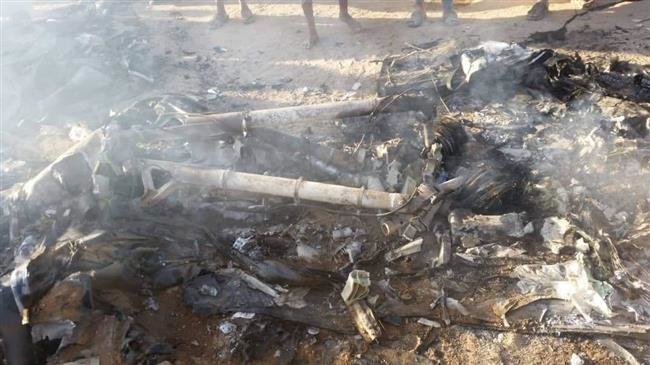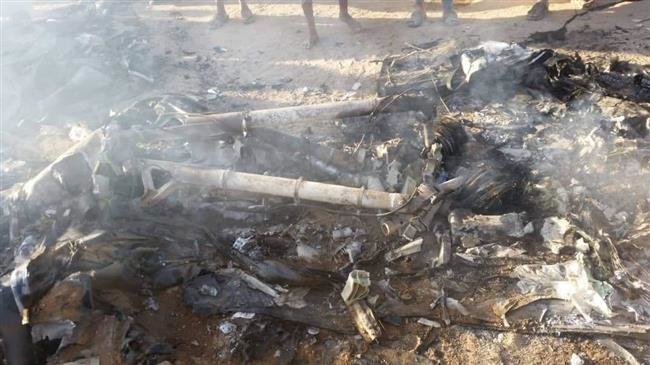 Yemeni army forces, supported by allied fighters from Popular Committees, have intercepted and targeted an unmanned aerial vehicle belonging to the Saudi-led military coalition, as it was flying in the skies over a mountainous region in the country's northwestern province of Sa'ada.
An unnamed Yemeni military source told Arabic-language al-Masirah television network that Yemeni air defense forces and their allies shot down the Chinese-made CH-4 combat drone with a surface-to-air missile on Sunday afternoon.
The CH-4 drone has a 3,500- to 5,000-kilometer range and a 30- to 40-hour endurance. It is also capable of carrying six missiles and a payload of up to 250 to 345 kilogram.
The unmanned aerial vehicle can fire air-to-ground missile from altitude of 5,000 meters, therefore it can stay outside of effective range of most anti-aircraft guns.
Also on Sunday, Yemeni soldiers and Popular Committees fighters thwarted an infiltration attempt by Saudi troops and their troops, killing and wounding scores of them in Saudi Arabia's southwestern border region of Jizan.
A Yemeni military official, requesting not to be named, said Yemeni troopers and their allies also managed to advance in the al-Maslub district of Yemen's northern province of al-Jawf. A number of Saudi-backed militiamen loyal to former Yemeni president Abd Rabbuh Mansur Hadi were killed and wounded in the process.
The development came a day after Yemeni missile defense units launched a domestically-developed Zelzal-1 (Earthquake-1) ballistic missile at a position of Saudi mercenaries east of al-Khobe district of Jizan, located 966 kilometers (600 miles) south of the Saudi capital Riyadh, killing and wounding many of them.
Yemeni soldiers and allied fighters from Popular Committees also fired a salvo of Katyusha rockets at Holom military base in the Naqil al-Kashabeh district of Yemen's southwestern province of Dhale. Several Saudi mercenaries were killed and wounded as a result.
Saudi Arabia and a number of its regional allies launched a devastating military campaign against Yemen in March 2015, with the aim of bringing the government of Hadi back to power and crushing Ansarullah movement.
According to a new report by the Armed Conflict Location and Event Data Project (ACLED), a nonprofit conflict-research organization, the Saudi-led war has so far claimed the lives of around 56,000 Yemenis.
The Saudi-led war has also taken a heavy toll on the country's infrastructure, destroying hospitals, schools, and factories. The UN has already said that a record 22.2 million Yemenis are in dire need of food, including 8.4 million threatened by severe hunger. According to the world body, Yemen is suffering from the most severe famine in more than 100 years.
A number of Western countries, the US and Britain in particular, are also accused of being complicit in the ongoing aggression as they supply the Riyadh regime with advanced weapons and military equipment as well as logistical and intelligence assistance.