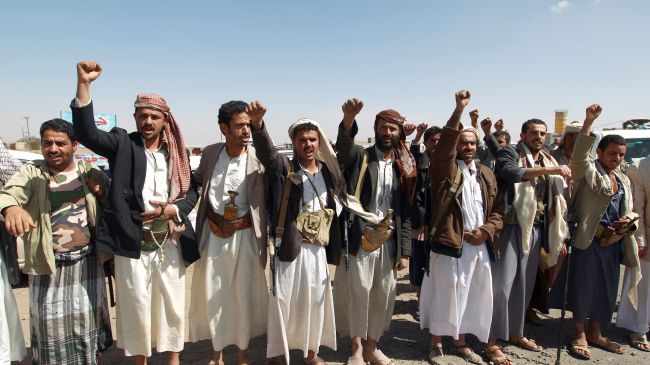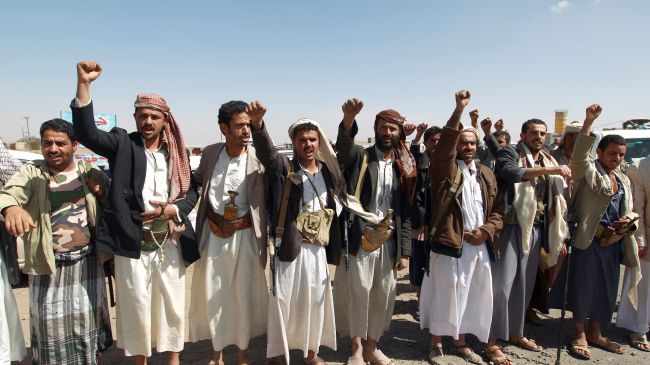 Yemeni Houthi movement's Ansarullah fighters have driven al-Qaeda-linked militants out of a key district in al-Bayda Province in central Yemen, tribal sources said.
The Shia fighters liberated the Khobza area near the city of Rada' on Friday after fierce fighting that left 25 Houthi fighters and 10 al-Qaeda militants dead.
Ansarullah fighters used Katuysha rockets and heavy artillery in the fighting which began on Thursday afternoon.
Rada' is regarded as one of the main strongholds of the militants in the strategic central parts of Yemen.
The extremists have now withdrawn to Yakla district, on the border with Ma'rib Province.
Al-Qaeda militants frequently carry out attacks on Yemen's security forces and have been locked in deadly battles with Ansarullah fighters over the past months.
The central government has so far failed to confront the terrorist threat. Ansarullah fighters, however, have intervened to fill the vacuum and driven al-Qaeda militants out of many areas in the country.
The Shia revolutionaries also played a major role in the ouster of Yemen's former dictator, Ali Abdullah Saleh, in 2012.