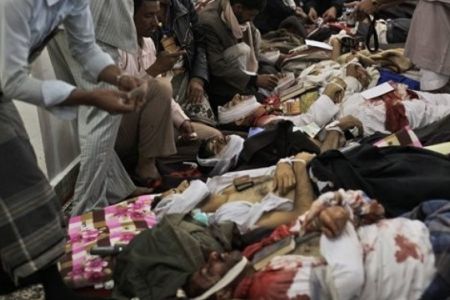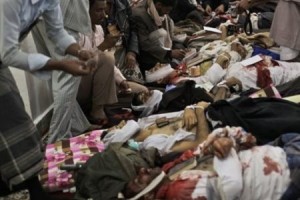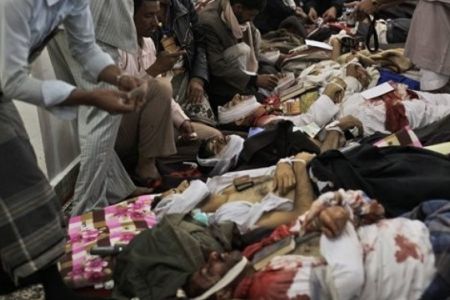 Yemen's human rights minister has stepped down to join other top officials that have quit protesting the regime's brutal crackdown on anti-government protesters.
Huda al-Baan announced her resignation on Sunday from the government and the ruling party, following the killing of 52 demonstrators on Friday by Yemeni security forces and loyalists to despotic ruler Ali Abdullah Saleh.
The move came after 27 parliamentarians and 47 members of President Saleh's ruling General People Congress party have already stepped down and joined the protesters' camp.
On Sunday, Yemeni Ambassador to Lebanon Faisal Amin Abu al-Ras also quit his post to protest Saleh's crackdown on anti-government protesters.
The move by Abu al-Ras marked the first by a Yemeni envoy to protest Friday's violence brought by government forces against protesters in the capital.
Many of the victims were shot in the head and neck by snipers, a Press TV correspondent reported.
Inspired by revolutions in Tunisia and Egypt, the anti-government protests started in January, calling for the ouster of the regime since January.
Since the beginning of the popular uprising up to the Friday bloodshed, dozens of people had been killed and hundreds more wounded in armed attacks by government loyalists.
The United Nations and the international community have condemned the aggression on the peaceful demonstrators in the poor Arab country.
Saleh has already been in office for 32 years with several opposition members arguing that his long-promised reforms have not materialized.
Despite nationwide rallies, the Yemeni ruler insists that he would remain in power until the end of his term in 2013.
Security has been tightened across Sana'a following Friday's bloodshed, with tanks and soldiers pouring into the streets. Checkpoints have been set up to enforce a ban on carrying firearms.
The Yemeni opposition says it is determined to continue with its peaceful revolution until the fall of the regime.