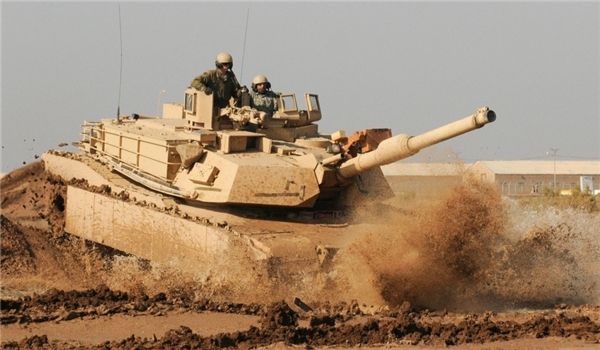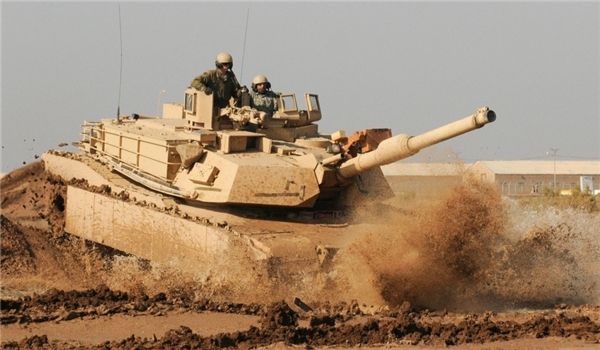 The Yemeni forces' missile attacks on the Saudi military positions in retaliation for the Riyadh government's aggression on their country left a large number of Saudi military casualties and destroyed their Abrams tank.
The Yemeni missiles hit Saudi Arabia's Al-Mosanfeq and Al-Shorfeh military bases in Jizan and Najran provinces, respectively, on Saturday.
The missile attack on Al-Mosanfeq military base left a large number of Saudi soldiers dead and dozens more injured.
The Yemeni attack on Al-Shorfeh military base also destroyed the Saudi army's Abrams tank.
On Thursday, the Yemeni forces hit the Malhama military base in al-Khoba region of Jizan province and they also pounded Al-Sadis and Al-Ash military bases, killing a large number of Saudi troops.
On Nov 4, Yemen's Ansarullah fighters and army troops killed a ranking Saudi commander and dozens of his forces in Ta'iz.
The Yemeni forces took control of a military base that had been occupied by Saudi forces in Ta'iz province a while ago, and killed a senior Saudi commander and his troops deployed in the base.
Saudi troops later launched a counter-offensive to take back the base, but they failed and escaped the region after losing a number of their vehicles.
Saudi Arabia has been striking Yemen for 235 days now to restore power to fugitive president Mansour Hadi, a close ally of Riyadh. The Saudi-led aggression has so far killed at least 6,921 Yemenis, including hundreds of women and children.
Hadi stepped down in January and refused to reconsider the decision despite calls by Ansarullah revolutionaries of the Houthi movement.
Despite Riyadh's claims that it is bombing the positions of the Ansarullah fighters, Saudi warplanes are flattening residential areas and civilian infrastructures.