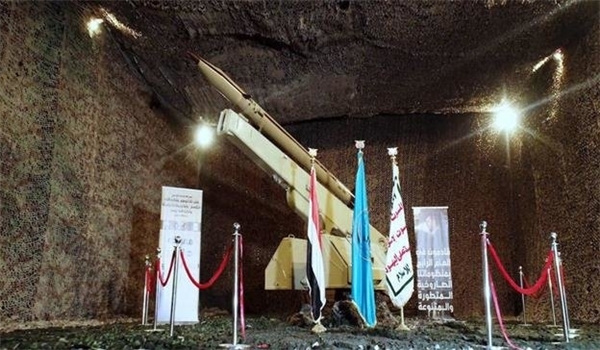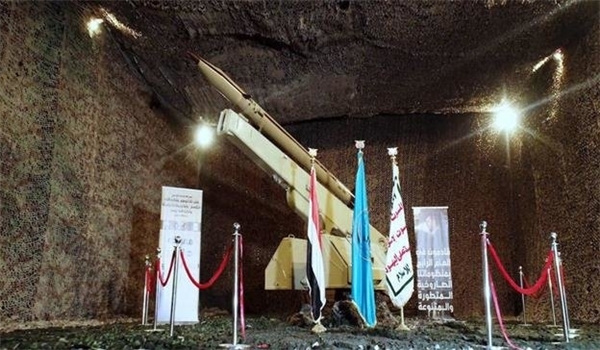 The missile squad of the Yemeni army and Ansarullah popular forces fired a Badr-1 missile hitting a gathering of the Saudi forces in Midi District of the Hajjah Governorate in Northwestern Yemen.
The missile attack was carried out on Monday, according to al-Masireh news channel, killing and injuring a host of military forces of the Saudi-led coalition.
The Yemeni source underlined that the missile hit the target with high precision also killing and injuring Saudi affiliated militias.
The Badr P-1 missile was unveiled on October 27 by the missile squad of the Yemeni army and Ansarullah popular forces after the missile passed a series of tests.
The missile strike came in reaction to the Saudi bombings of residential areas in Yemen.
In August, a Saudi air raid hit a school bus as it drove through a market in the town of Dhahyan in Sa'ada Province in Northwestern Yemen, killing a total of 51 people, among them 40 children, and injuring 79 others, mostly children.
Saudi Arabia and some of its allies, including the United Arab Emirates, Morocco, and Sudan, launched a brutal war against Yemen in March 2015 in an attempt to reinstall Yemen's former president Abd Rabbuh Mansur Hadi.
The aggression initially consisted of a bombing campaign but was later coupled with a naval blockade and the deployment of ground forces to Yemen. Around 20,000 people have died since the war began, says Yemen's Health Ministry.
The Saudi-led war has also taken a heavy toll on the country's infrastructure, destroying hospitals, schools, and factories. The United Nations (UN) has said that a record 22.2 million Yemenis are in dire need of food, including 8.4 million threatened by severe hunger.
Despite Riyadh's claims that it is bombing the positions of the Ansarullah fighters, Saudi bombers are flattening residential areas and civilian infrastructures.
According to several reports, the Saudi-led air campaign against Yemen has driven the impoverished country towards humanitarian disaster, as Saudi Arabia's deadly campaign prevented the patients from travelling abroad for treatment and blocked the entry of medicine into the war-torn country.