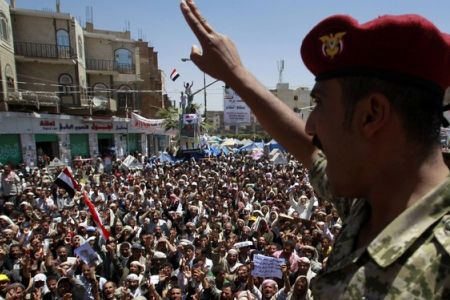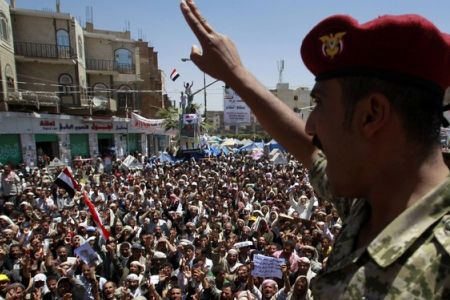 Yemen's main opposition group has ruled out holding any talks with the government of President Ali Abdullah Saleh, as the death toll from the regime's crackdown on anti-regime protesters hikes.
"Talks with the government will have no result," the Yemeni opposition said on Tuesday.
The refusal came in response to an invitation by the Persian Gulf Cooperation Council which called on the Yemeni government and opposition representatives to talks in Saudi Arabia, at a date yet to be set.
Saleh, who ignored a transition-of-power plan offered by the opposition on Saturday, accepted the Arab states' invitation and urged to the opposition to follow suit, a call that was flatly rejected by Saleh's opponents.
Hundreds of thousands of people have turned out for regular demonstrations in cities including Sana'a, Aden, Taiz, calling for corruption and unemployment to be tackled and demanding President Ali Abdullah Saleh step down.
Some 40% of the population live on $2 a day or less in the country, and a third face food shortages.
The protests have been met by riot police or supporters of President Saleh armed with knives and batons.
Saleh has said he will not seek another term in office in 2013 but has vowed to defend his regime "with every drop of blood".
The death toll in the country has surpassed 300 since anti-government protests began in late January.