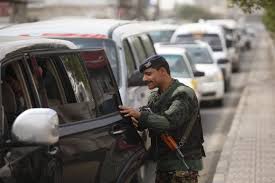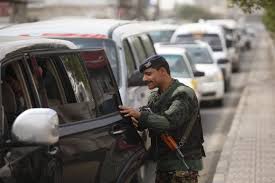 Yemen's President Abd-Rabbu Mansour Hadi denounced on Tuesday the recent wave of deadly clashes between Takfiri militants and Houthi fighters, warning of "sectarian" violence in the country.Yemen security
Hadi made the remarks in a speech aired by state TV as violence continued for the second week in the town of Damaj in the northern province of Sa'ada.
The Yemeni president condemned what he called "sectarian fighting," which "does not serve the security or stability of the nation," calling on the both sides to practice "self-restraint."
At least 100 people have reportedly been killed in the fighting between the two sides since Wednesday.
Houthis, a group led by Sheikh Abdel-Malek al-Houthi, said in a Wednesday statement that the Takfiri groups are igniting strife in the region by bringing thousands of foreign fighters to Damaj.
On Monday, a ceasefire was announced by the UN special envoy to Yemen, Jamal Benomar, to allow the evacuation of the injured people. However, the truce was violated only after a few hours.
Houthi spokesman Ali al-Bakheeti said the foreign Salafi militants were responsible for the collapse of the truce.
Sourur al-Wadii, a spokesman for the Salafists in Dammaj, said that the "truce lasted only two hours due to the Huthis' intransigence."