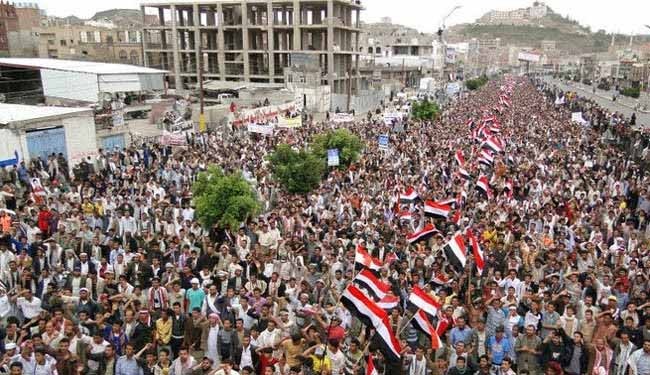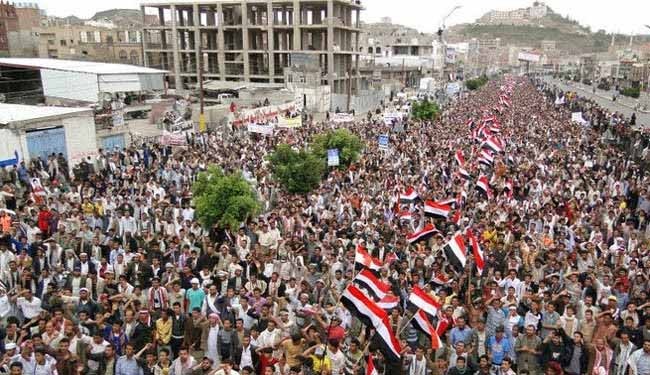 People in the major northern Yemeni town of Sa'ada have waged a protest rally to once again denounce meddling of the US and the Israeli regime in their country's internal affairs.
The demonstrators in the Friday protest march further expressed their anger against persisting assassination drone attacks across Yemen by the US military and the CIA spy agency.
Washington has come under growing criticism for expanding its terror drone strikes in Yemen, where the people have waged numerous protest rallies to condemn the violation of their national sovereignty.
American officials claim, however, that their unmanned drones, remotely piloted by Pentagon and CIA operatives, target anti-US militants.
The claim has been widely disputed by witness accounts as well as official local government reports which have persistently underscored that civilians have been the main victims of the US assassination drone strikes.
This is while a number of former US terror drone pilots have confirmed, by offering graphic details to media outlets in recent months, that innocent civilians are indeed the predominant victims of the American targeted killing campaign in Muslim nations.
In the Friday's rally in Sa'ada, the demonstrators also chanted slogans against the US-sponsored Yemeni government.
"People demand the fall of the regime," the protesters shouted.
Yemenis have been waging anti-regime demonstrations since their popular revolution that erupted in early 2011.
Yemeni ousted US- and Saudi-backed dictator Ali Abdullah Saleh, who then handed power to Abdrabuh Mansur Hadi, a UK-trained field marshal, under a power transfer deal backed by the US and Saudi Arabia.
The deal further granted Saleh and his close associates immunity from any criminal prosecution.