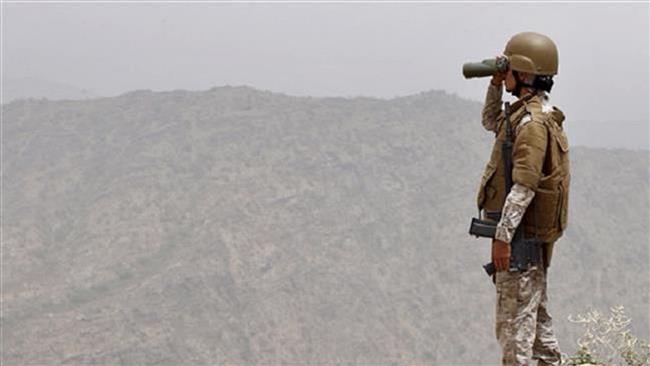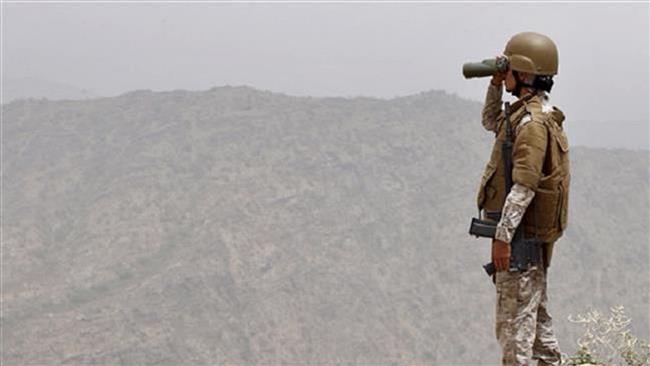 A report says Yemeni sharpshooters killed as many as 64 Saudi troops in April, in counterstrikes against the kingdom's two-year-plus invasion of the impoverished country.
Yemen's al-Masirah television network carried the report on Friday, saying the troops had been killed in ambushes by Yemeni army snipers targeting the kingdom's Jizan, Najran and al-Asir border regions.
Of the fatalities, it said, 47 were caused in Jizan, nine in Najran and eight in Asir.
The Yemeni army, backed by Houthi Ansarlluah fighters and popular forces, has been returning the Saudi invasion, launched in March 2015 to restore Yemen's former Saudi-allied government to power.
The campaign, which has claimed over 12,000 civilian lives, has fallen short of its stated aims, including obliterating the Houthi movement.
On Thursday, the army killed three Saudi forces in rocket and artillery attacks against their positions in Yemen's northwestern Hajjah Province.
Meanwhile, Saudi warplanes struck various districts in Ta'izz Province in Yemen's southwest nine times over the past hours.
Mohammed bin Salman, Saudi Arabia's deputy crown prince and defense minister, addressed the issue of the war on Tuesday, claiming Riyadh could wipe out the Houthis in days.
The invasion has also been drawing benefit from US and British arms and advisory support.
On Thursday, Saudi Foreign Minister Adel al-Jubeir said he had noticed a rise in Washington's support for the invasion "from day one" of US President Donald Trump's January inauguration.