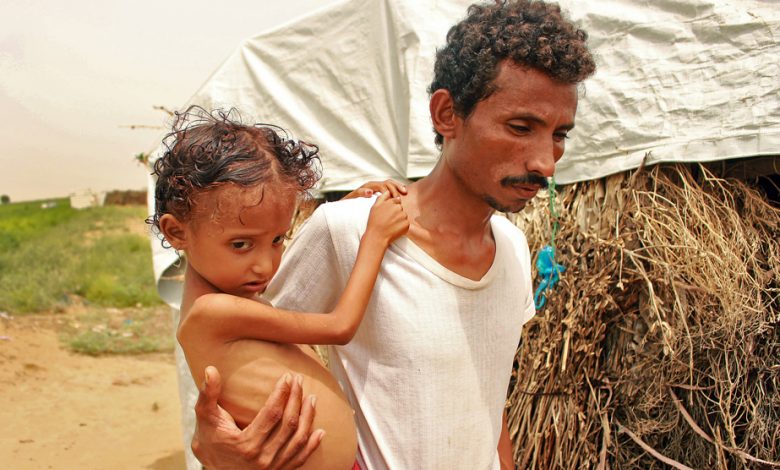 Top UN officials raised the alarm during a virtual meeting of the UN Security Council on Yemen on Wednesday as they appealed for further funds to prevent the tragedy.
"We are on a countdown right now to a catastrophe in Yemen. The people… they've been ravaged by years of conflict, food [insecurity], hunger, malnutrition. Now, there's a toxic combination taking place of surging violence… [and a] deepening of the economic and currency collapse… And COVID-19 is ratcheting up the misery to a whole new level," the UN food agency's Executive Director David Beasley told the 15-member council.
"And so we've got to get the world to open up its eyes and realize what we've truly seen in the unfolding humanitarian disaster before it's too late. If we choose to look away, there's no doubt in my mind Yemen will be plunged into a devastating famine within a few short months," he said.
The UN has previously described Yemen as the site of the world's largest humanitarian crisis, with 80 percent of the people being in need of help.
UN humanitarian chief Mark Lowcock warned in late 2017 that the war-torn country was at the time facing "the largest famine the world has seen for many decades with millions of victims."
During the virtual meeting on Wednesday, Lowcock described the humanitarian situation in Yemen as "agonizing," and called on the international community to take action to prevent the food crisis in the impoverished Arab country.
"Yemenis are not going hungry. They are being starved. All of us, parties to the conflict, Security Council members, donors, humanitarian organizations, and others should do everything we can to stop this," Lowcock told the Security Council.
"More money for the aid operation is the quickest and most efficient way to support famine prevention efforts right now. So I again implore donors to fulfill their outstanding pledges and to increase their support," he said.
Lowcock also said that the world body had received less than half of what it needed — about $1.5 billion — this year for its humanitarian operations in Yemen, while it had received $3 billion in 2019.
Saudi Arabia and a number of its regional allies launched the devastating war on Yemen in March 2015 with the goal of suppressing a popular uprising that had toppled a Riyadh-friendly regime.
The war has taken a heavy toll on Yemen's infrastructure, destroying hospitals, schools, and factories. The UN says over 24 million Yemenis are in dire need of humanitarian aid, including 10 million suffering from extreme levels of hunger.
Children are among the most vulnerable victims of the Saudi war on Yemen, but the issue has barely drawn any international response.
The UN children's agency warned in late June that the shortage of humanitarian assistance amid the coronavirus pandemic threatened to push more children in Yemen to the brink of starvation.