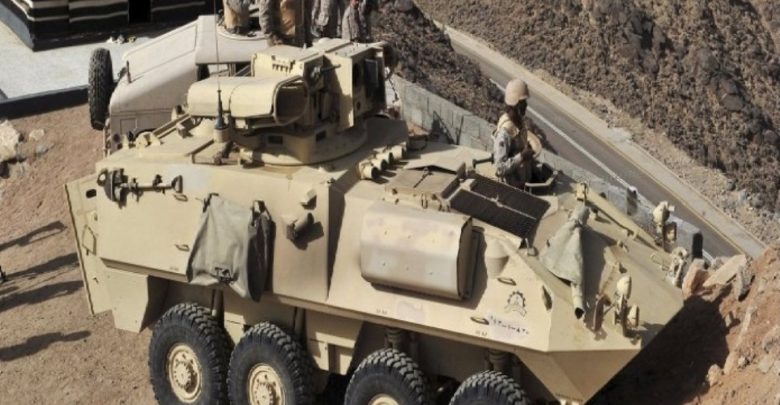 Some 11 Saudi forces were killed and 26 Sudanese mercenaries were injured in Yemenis attack on southern Saudi Arabia.
According to Yemeni media 'Almasirah', Yemeni Armed Forces spokesman Brigadier General Yahya Saree said that the Yemeni forces have conducted two separate operations in Najran and Jizan on Sunday.
He added that some members of Saudi engineering units were also killed in artillery units' attacks.
Erlier, Saree said that Saudi-led coalition has used over 6,000 cluster munitions in Yemen over the last 4 years.
He added that the enemy has also used over 500,000 missiles, bombs and mortar shells.
Referring to the fact that Israeli regime is also taking part in the bombardment of western coasts, Saree said over 22 countries have participated in Yemeni war and taken advantage of 10,000 domestic and foreign mercenaries.
He went on to say that Yemeni army is now capable of firing scores of domestic missiles to its targets.
The United Nations Security Council adopted Resolution 2451 to support the Stockholm Agreement on deployment of a team in order to facilitate monitoring and implementing the Agreement and establishing truce in important Yemeni ports.
The resolution mainly focuses on sending essential commodities to the Yemeni people, supporting the Stockholm Agreement, assigning the Secretary-General of the United Nations to implement it and observing the ceasefire.
The fourth round of Yemen peace talks kicked off in Stockholm, Sweden on December 6 with the attendance of the UN special envoy Martin Griffith and the government representatives. It agreed to establish truce in Yemeni ports of al-Hudaydah, al-Salif and Ayn Issa.
Saudi Arabia and its regional allies attacked Yemen in March 2015 to bring back to power the deposed president of Yemen Abdrabbuh Mansour Hadi.
Since then, the invaders have committed horrible war crimes against Yemeni civilians.