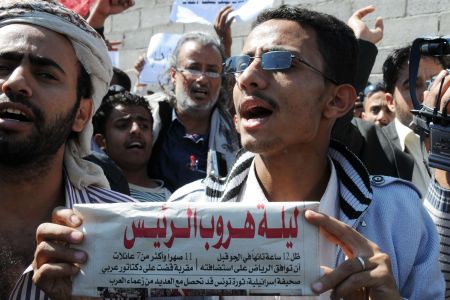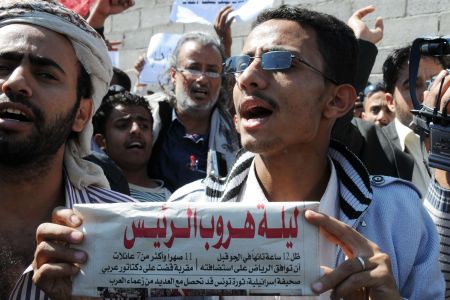 Storming the streets in their hundreds, Yemeni students have urged oppressive Arab leaders to resign of their own accord before facing a Tunisia-style revolution.
On Sunday, around 1,000 demonstrators swarmed in front of the Tunisian embassy in Sana'a, AFP reported.
"Leave before you are toppled," read one banner held up during the protest, which called on Arab nations to start a "revolution against their scared and deceitful leaders."
The demonstrators, who were also joined by human rights activists, chanted "Liberty's Tunisia, Sana'a salutes you a thousand times," voicing support for the country, where popular revolution recently toppled 23-year-long President Zine El Abidin Ben Ali.
Similar demonstrations have been held in other countries, including Egypt and Jordan.
"Peaceful and democratic change is our aim in building a new Yemen," was written across another banner.
Earlier in the month, around 2,000 opposition activists demonstrated outside the parliament's compound in Sana'a outraged at potential constitutional amendments, which could, among other things, remove a limit on the president's tenure.
The changes were approved by the parliament on January 1, with 165 'Yes' votes from President Ali Abdullah Saleh's ruling General People's Congress.
Saleh has already been in the office for 32 years with several opposition members arguing that long-promised reforms have not taken place.