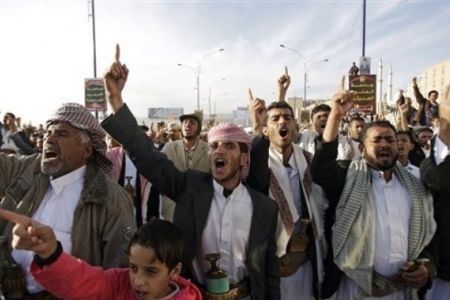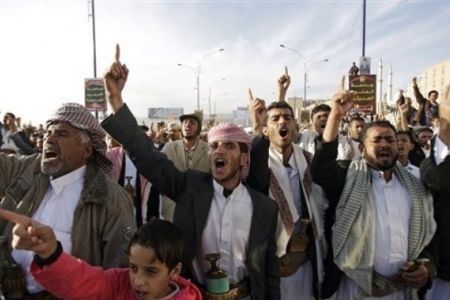 Yemeni protesters have once again taken to the streets in the capital Sana'a and several other cities to call for an end to Ali Abdullah Saleh's rule, Press TV reports.
Tens of thousands of protesters held demonstrations across Yemen on Sunday.
Demonstrators demand that Saleh stand trial for crimes his regime has committed during the popular anti-government uprising which began in late January.
Hundreds of people have been killed and thousands more have been injured since the beginning of the revolution in Yemen.
Two civilians, including a 10-year-old child, were killed and five others were injured on Saturday in clashes between Yemeni regime forces and anti-government protesters in the southern city of Taizz.
According to the Yemen Observatory for Human Rights, dozens of injured residents in Taizz have "no access to adequate health care to treat their wounds."
In March, several high-ranking Yemeni army commanders, including General Ali Mohsen al-Ahmar, defected to join anti-regime protesters.
On Saturday, forces loyal to General Ahmar foiled what they described as "a regime plot to blow up a bomb-laden car in Sana'a."
Ahmar's office issued a statement on Sunday, saying that a suspect who was detained over the assassination plot confessed that he had received orders from "senior regime officials" to blow up the car during a religious ceremony in the morning, where the Yemeni general was scheduled to attend.