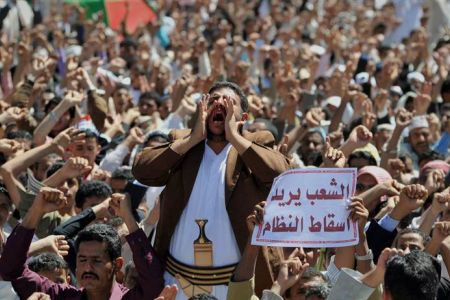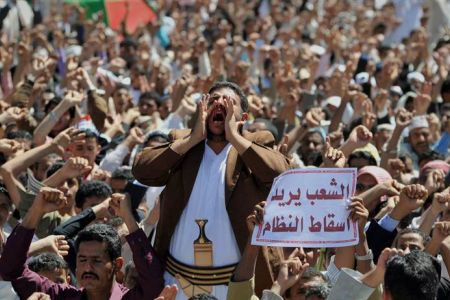 A political analyst has advised Yemeni factions to avoid any armed conflict with the Sana'a regime since the embattled government may use it as a pretext to stay in power.
If armed violence erupts in Yemen, "President Abdullah Saleh will use that violence, use the conflict to respond militarily and claim that there is a civil war and that he needs to stay in power in order to stabilize the country," said Radwan Masmoudi, president of the US-based Islam and Democracy Center in a Press TV interview.
He advised all Yemeni factions to "refrain from military action but simply participate in the political process, through peaceful demonstrations like the rest of Yemen."
To support his argument, Masmoudi pointed to the revolution in Libya and compared it with the revolutions in Egypt and Tunisia.
"We saw almost similar things in Libya when people took arms and started to fight against Gaddafi. He used that against them and it became a civil war," he said.
However, "with peaceful demonstrations — as has happened in Tunisia and Egypt — we only had a few hundred people killed and the regime fell apart," Masmoudi pointed out.
Saleh has been in office for more than three decades, with several opposition members arguing that his long-promised political and economic reforms have not materialized.
Inspired by the revolutions in Tunisia and Egypt, anti-government protests began to sweep Yemen in January.
About 100 people have so far been killed and scores of others wounded during armed attacks by Saleh loyalists since the beginning of the popular revolution in January.