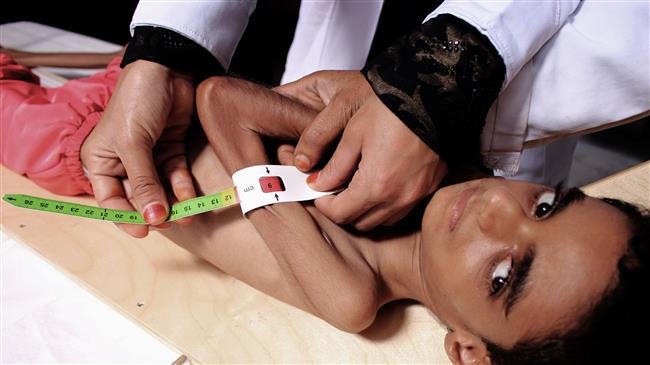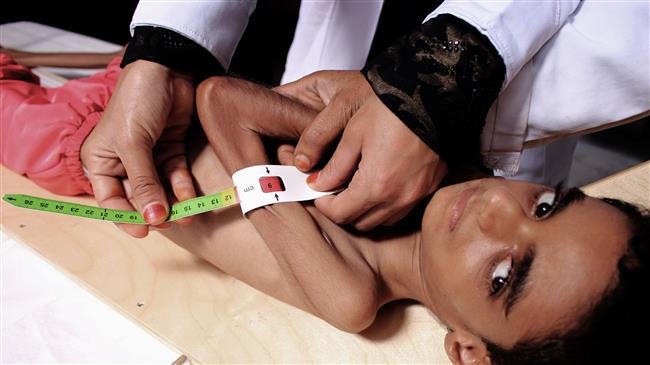 Saudi Arabia's military campaign against Yemen is worsening the humanitarian situation in the impoverished Arab nation, says an analyst, adding that it has pushed the Yemeni people to the brink of starvation.  
"They [the Saudis] have been attacking the infrastructure, the hospitals, the transportation systems, schools … they are attacking the food production capabilities of Yemen in order to create a much worse situation and they are even sort of shooting at and stopping fishermen from getting fish," Edward Corrigan, international human rights lawyer, told Press TV in an interview on Thursday.
"So this is like a war crime because it is being calculated it is being imposed against the entire population of Yemen," he said. "So it is a terrible situation and as I said it is going from famine to the brink of starvation."
Saudi Arabia has been incessantly pounding Yemen since March 2015 in an attempt to crush the popular Houthi movement and reinstate former president Abd Rabbuh Mansur Hadi, a staunch ally of the Riyadh regime.
According to a new report by the Armed Conflict Location and Event Data Project (ACLED), a nonprofit conflict-research organization, the Saudi-led war has so far claimed the lives of around 56,000 Yemenis.
The UN has also estimated that up to 14 million Yemenis — nearly half the country's population — will suffer severe food shortages over the next few months.