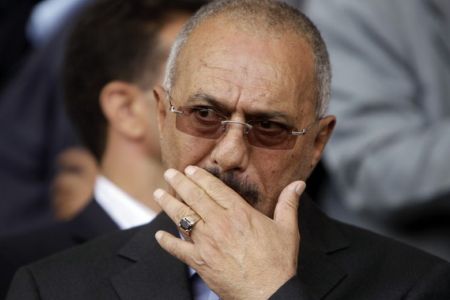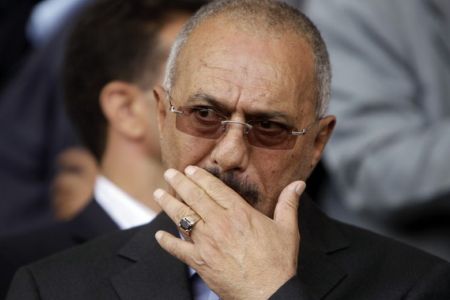 Yemenis have called for the prosecution of President Ali Abdullah Saleh over the killing of hundreds of anti-government protesters.
Celebrating Saleh's departure, thousands of Yemenis gathered at Change Square in the capital of Sana'a on Monday, saying Saleh must be brought to justice for his crimes against humanity.
Forces loyal to Saleh killed hundreds of anti-government protesters and wounded many others since the beginning of anti-regime demonstrations in late January.
Saleh, who was wounded in an attack on his presidential compound on Friday, left the country for Saudi Arabia on Saturday for medical treatment.
Yemeni Vice President Abdrabuh Mansur Hadi, as required by the constitution, took over Saleh's responsibilities as president following his departure.
Saudi sources say Saleh is recovering in a hospital in Riyadh after undergoing two successful operations on Sunday and that he would return to Yemen after two weeks.
The Yemeni opposition, however, says it would do everything within its power to prevent the return of the despotic ruler from Saudi Arabia.
"Despite my regret over what happened, the president will have lost all sense of judgment if he thinks he can return," said Hassan Zaid, the head of Yemen's opposition Al-Haq Zaidi party.
"His return would also endanger his own life and those of others around him," Zaid said.
He added that the palace attack's "message is that Saleh is not wanted, not only by the opposition but also those closest to him," suggesting that the attack on the presidential palace may have been carried out by dissidents within Saleh's own regime.
Yemen's powerful Hashid tribe, whose members have been fighting a deadly battle with the regime forces in Sana'a over the past two weeks, has denied any involvement in the attack, which left 11 people dead and wounded several high ranking Yemeni officials, including the president, his premier and the governor of Sana'a.
Meanwhile, Yemen's main opposition coalition says it will accept a transfer of power to the vice-president.
"The opposition supports the complete transfer of power to the vice-president," Sultan el-Atwani, a leading figure in the Joint Meeting Parties, told Reuters news agency.
"In the case this falls through, the opposition and the youth of the revolution have alternative options, meaning a transitional council," he added.