Middle East
Yemen
Yemenis target Saudi airport, power station in retaliation
Yemen's Houthi Ansarullah popular defense movement says it has hit an airport and a power station, targeting southwestern Saudi Arabia in retaliation for an ongoing invasion of the impoverished nation by the kingdom and its allies.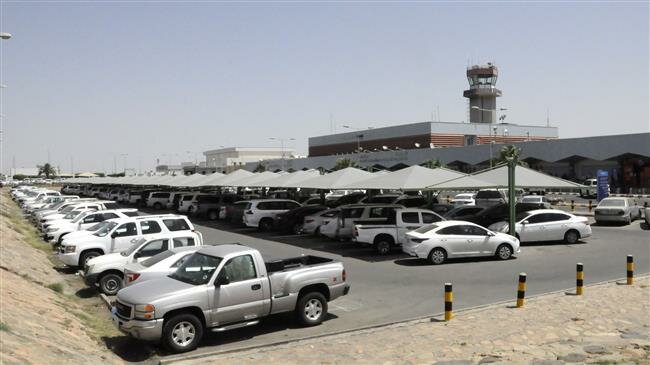 Yemen's al-Masirah television network reported the counterattacks on Monday. It specified the targets as the Abha airport in the Saudi region of Asir and the Tihama power plant, which is located eight kilometers (4 miles) northeast of Abha.
The retaliation used unmanned aircraft, the network added.
A Saudi-led coalition has been attacking Yemen since March 2015. The invasion has unsuccessfully been seeking to restore power to Yemen's former Riyadh-allied officials.
Tens of thousands have died and entire Yemen turned into the scene of the world's worst humanitarian crisis over the course of the invasion.
Also on Monday, the coalition claimed that it had intercepted and destroyed a drone launched from Yemen at targets in the kingdom, the kingdom's official Saudi Press Agency reported.
"The drone has not achieved its targets," the forces claimed.
The statement, however, could not be independently verified for its authenticity.
'US system couldn't intercept missile fired at Saudi airport'The spokesman for Yemeni Armed Forces says the US-made air defense system stationed at Saudi Arabia's Abha airport could not intercept the Yemeni cruise missile fired at it.
It was also unclear whether the alleged interception had been launched against the same set of retaliatory strikes staged by the Houthis earlier in the day.