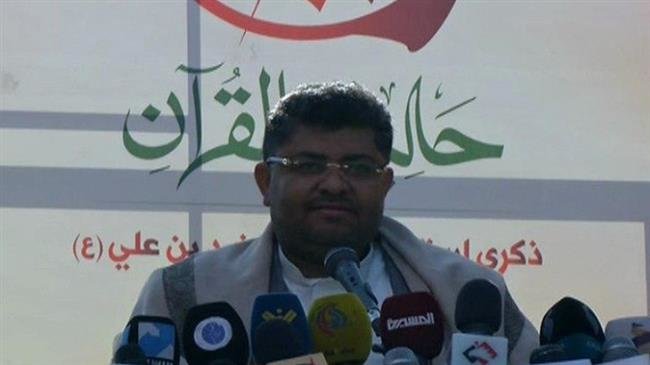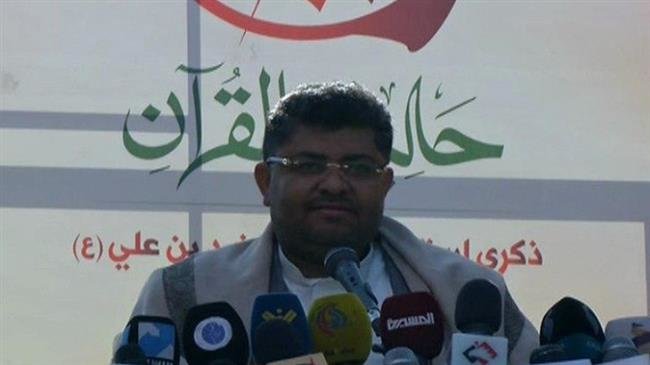 Yemenis will come out victorious from the economic and military war led by the regime in Riyadh against their nation, says the chairman of the Supreme Revolutionary Committee of Yemen, Mohammed Ali al-Houthi.
Speaking during a protest in Sana'a on Friday, Houthi said, "We are with the honorable peace." The Yemeni people, he stated, will defeat the "tyrants" of the world.
He also welcomed the European Union's stance against the war in Yemen, saying the Yemeni people will stand beside whoever wants to stop the aggression.
The European Parliament on Thursday passed a resolution through which it has called for an urgent ban on all sales of weapons to a Saudi-led coalition which is pressing ahead with a deadly war on Yemen since 2015.
The resolution, which was passed by show of hands, also urged all sides to end the Yemen war, which started to restore its Saudi-allied former authorities.
Referring to the deterioration of the Yemeni rial, the Houthi official said the stability of the country's currency would be achieved after the aggressors change their decision to transfer the Central Bank from Sana'a to Aden.
Similar protests also took place in the northwestern city of Sa'ada, with the participants chanting slogans in condemnation of the Saudi economic war on their country.
Saudi Arabia and a number of its regional allies launched a deadly military campaign against Yemen in March 2015, with the aim of bringing the government of Yemen's former president, Abd Rabbuh Mansur Hadi, back to power.
The aggression has killed some 15,000 people and injured thousands. More than 2,200 others have died of cholera and the crisis has triggered what the United Nations has described as the world's worst humanitarian disaster.
Late last month, the UN Human Rights Council renewed a probe of war crimes in Yemen, despite attempts by Saudi Arabia and its allies to hinder that investigation.