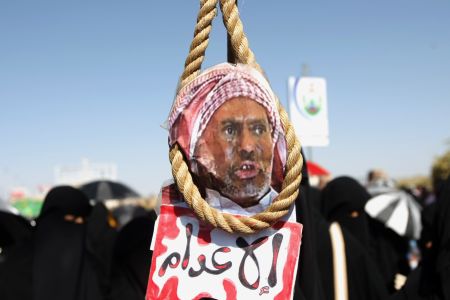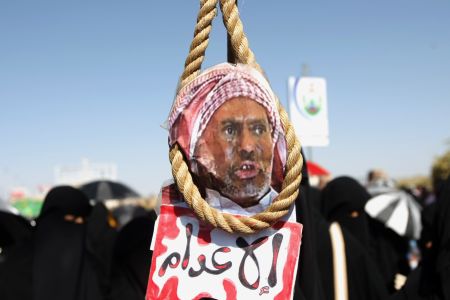 Hundreds of thousands of Yemenis have rallied across the country to demand the prosecution of long time dictator Ali Abdullah Saleh and his regime officials over a deadly crackdown on protesters.
Condemning the US-backed power transition deal which has granted Saleh immunity from prosecution, Yemenis took to the streets in the capital, Sana'a, Taizz and other main cities following the Friday Prayers, stressing that Saleh and his top lieutenants should face justice over the killing of hundreds of demonstrators.
"A trial is a must and amnesty is rejected," chanted demonstrators in Sana'a.
"There should be punishment for shedding the blood of the youth," said cleric Waheeb al-Sharabi in his Friday sermon in Taizz, where according to witnesses regime forces opened fire on protesters, with casualties reported.
The demonstrators also rejected the newly formed national unity government over the presence of Saleh's elements in the new Yemeni cabinet. Yemenis say they want their country to be cleansed of the ruling regime.
Saleh, who has been in power for 33 years, signed the power transition deal brokered by Persian Gulf Arab states in Saudi Arabia on November 23 and resigned as president as handed authority to Vice President Abdrabuh Mansur Hadi in return for amnesty.
The deal also requires equal distribution of cabinet posts between Saleh's governing General Congress Party and the opposition in the new government.
Saleh currently serves as an honorary president until polls are held in February to elect his successor.
Hundreds of Yemenis have been killed and thousands more wounded in clashes between Saleh forces and revolutionaries since the start of the popular uprising in the impoverished Arab nation in late January.