Yemen's Houthi Ansarullah delegation leaves Sana'a for Geneva talks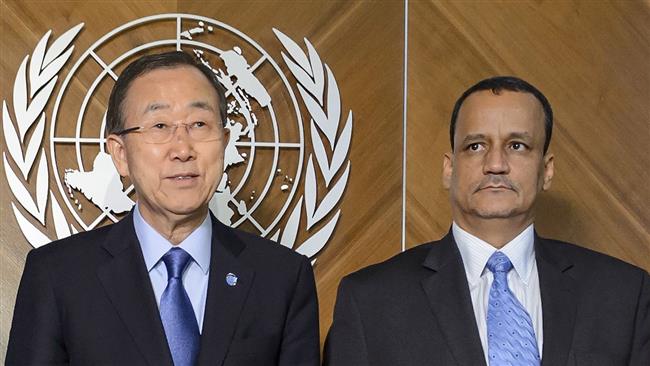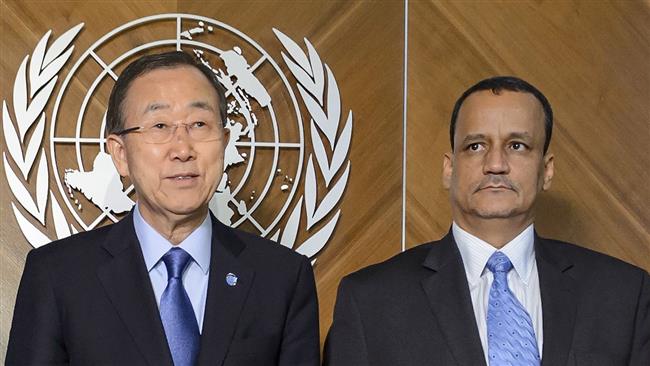 The representatives of Yemen's Houthi Ansarullah movement have headed for the Swiss city of Geneva to attend the UN-brokered peace talks aimed at ending the deadly conflict in the Arab country.
According to reports on Sunday, the Ansarullah delegation left the Yemeni capital city of Sana'a for Geneva aboard a UN plane.
Two other Houthi representatives are also expected to arrive in Geneva from Oman, the reports added.
Meanwhile, the UN special envoy to Yemen said that the Geneva talks, due to start on Monday, will be the beginning of "preliminary inclusive consultations' to find a solution for the crisis in the war-torn country.
All warring factions should attend the talks "in good faith and without preconditions, and in a climate of trust and mutual respect," Ismail Ould Cheikh Ahmed stated.
Humanitarian truce
Also on Sunday, UN Spokesman Ahmad Fawzi urged a humanitarian truce in Yemen in a bid to facilitate the process of reaching a peace agreement in the upcoming talks, Press TV reports.
"We still hope that there will be a humanitarian pause to allow these consultations to proceed in an environment conducive to an agreement," he told Press TV.
Fawzi hailed the efforts made by UN Secretary General Ban Ki-moon for the coordination of the Geneva talks, saying the UN chief immediately headed for the Swiss city after the end of his Central Asia visit.
"He just flew in from Ashgabat (Turkmenistan's capital city) and from a very long tour… The fact that he stopped here is an indication of the importance he gives to finding a Yemeni solution and he is here to encourage the parties to work in a positive spirit to find the solution," he stated.
Fawzi added that Ban met with "some of the interested parties and member states" on Sunday and "is going to attend the beginning of the talks" before leaving for New York on Monday.
Riyadh continues aggression
The peace talks come as Saudi Arabia presses ahead with its military aggression against the Yemeni people which started on March 26.
Earlier in the day, Saudi fighter jets targeted several positions in the northern province of Jawf and the northwestern province of Hajjah.
In response to Riyadh's unabated aggression, the Yemeni army, backed by popular committee forces, pounded several camps and military bases in the city of Jizan, northwestern Saudi Arabia.
The Saudi aggression is aimed at undermining Yemen's Ansarullah revolutionaries of the Houthi movement, who are in control of Sana'a and other major provinces, and bringing back to power the former pro-Riyadh government led by the fugitive former president, Abd Rabbuh Mansour Hadi.
The United Nations says at least 2,300 people have been killed and 7,330 injured due to the conflict in the Arabian Peninsula country since March 19.