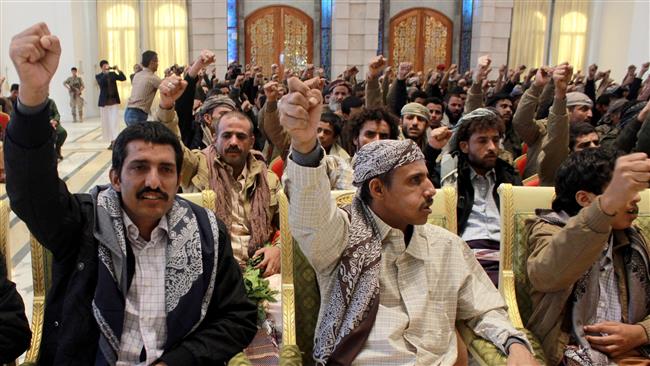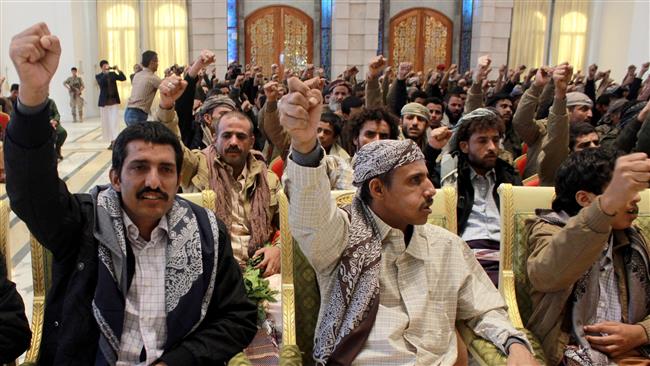 Yemen's Houthi Ansarullah movement and the former Yemeni government have agreed to carry out a major prisoner swap prior to the Muslim fasting month of Ramadan that will begin in June.
Sources from the Houthi delegation said on Thursday that 1,000 prisoners captured during the Saudi-led war on Yemen would be exchanged.
However, a source close to the government of former Yemeni President Abd Rabbuh Mansur Hadi said the agreement entailed the release of "all detainees," who number more than 4,000.
The two warring parties are expected to hand in a list of prisoner requests to the United Nations mediators within two days, the Houthi sources further said.
They added that "local committees" will be formed to speed up the process of the exchange before the start of Ramadan, which falls on June 7 this year.
Earlier in the day, UN Special Envoy to Yemen Ismail Ould Cheikh Ahmed said officials from the International Committee of the Red Cross (ICRC) had recently held talks with the two sides' delegations in Kuwait to explain its possible role in a potential release process.
The decision comes as UN-brokered peace talks in Kuwait aimed at ending a year-long Saudi aggression against the impoverished country dragged into a second month.
The deal between the Houthi and representatives of the former government is being seen as a breakthrough in weeks of peace talks that have achieved little until now.
A ceasefire has been in place since last month to give the peace talks a chance, but it has been repeatedly violated by Saudi airstrikes on the Arab country.
On Wednesday, Saudi warplanes carried out fresh airstrikes on residential areas in the northern province of al-Jawf, killing six people and wounding eight others.
Six other civilians, including children, were killed and four others injured in the southern province of Lahij in separate Saudi airstrikes.
Yemen has seen almost daily military attacks by Saudi Arabia since late March 2015. More than 9,400 people have been killed and at least 16,000 others injured since the onset of the campaign.