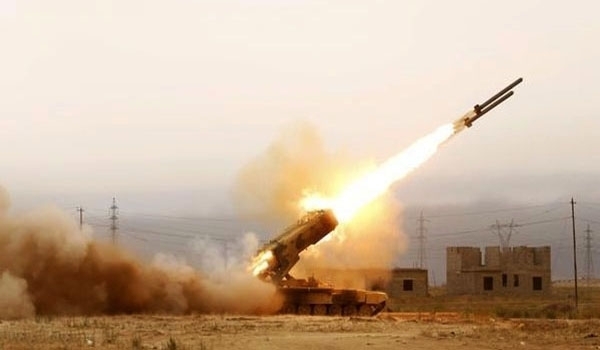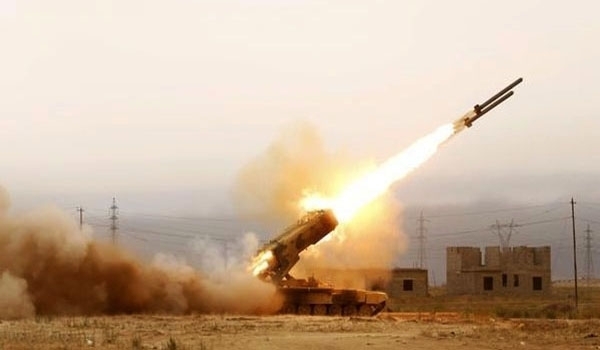 The Yemeni army and popular forces pounded a Saudi military base in Ma'rib province with Katyusha missiles on Sunday, inflicting heavy losses and casualties on them.
Saudi Arabia's Sahn al-Jen military base in the Eastern part of Ma'rib province sustained heavy damage in the Yemeni army's missile attack.
The eyewitnesses said that they saw four trucks loaded with corpses of the dead Saudi forces to leave the military base.
The Yemeni army and popular forces also foiled an attempt by the Saudi mercenaries to attack Harib-9 region to the West of Ma'rib.
In late May, the Yemeni army and popular forces pounded a Saudi military base in the kingdom's Najran province with ballistic missile, inflicting heavy losses and casualties on them.
"The ballistic missile was fired in response to the numerous instances of ceasefire violations by Saudi Arabia," the Arabic-language Saba news website quoted an unnamed military source as saying.
Yemen's ballistic missile hit the Saudi military positions in Najran province near the border with Yemen.
The Saudi forces sustained heavy losses in Yemen's missile strike.
Saudi Arabia claimed it intercepted the missile before it could cause any damage.
Earlier this month, the Yemeni army and their allies fired a ballistic missile at a Saudi military base in a "simple response" to Saudi airstrikes that continue despite a ceasefire.
Yemen's army spokesman Brigadier General Sharaf Luqman said that the missile targeted a military base in the Southwestern Saudi city of Khamis Mushait.
The attack came after Saudi warplanes targeted al-Amaleqa camp in the Harf Sufyan district of Amran Province on Monday, killing 13 people, including five paramedics, and injuring at least 15 others.
The attack jolted peace talks being held in Kuwait between Yemen's popular forces and representatives of former President Abd Rabbuh Mansur Hadi.
Luqman said while Yemen is still committed to the truce, it reserves "the right to respond" to Saudi attacks.
The army spokesman said Saudi Arabia has launched more than 94 air raids since the ceasefire began on April 11, killing or injuring dozens of people.
Each side accuses the other of not respecting the truce.
There has been mounting international pressure to bring an end to the Saudi war in Yemen, which has killed more than 9,600 people and displaced 2.8 million since March last year.