Middle East
Yemen
Yemen's Victorious Hezbollah fighters launch 'security commission'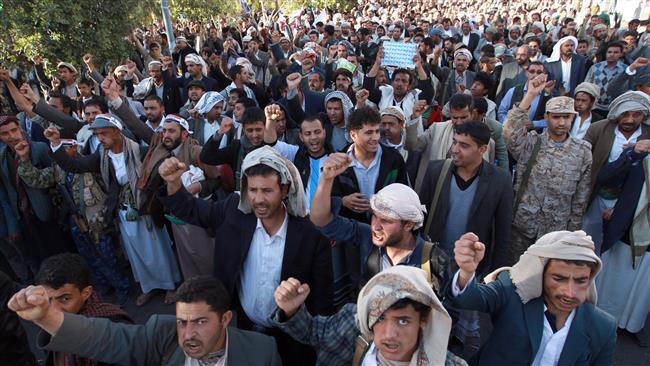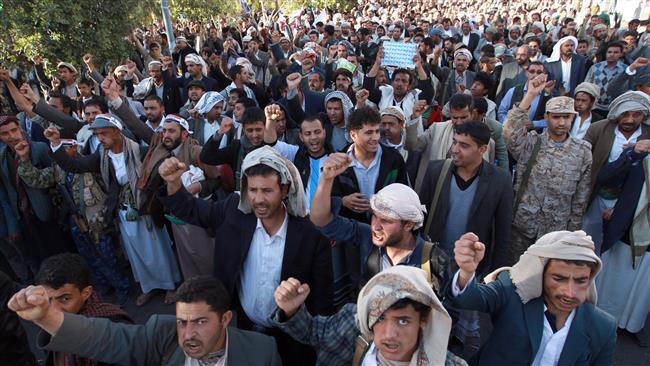 Fighters with Yemen's Ansarullah movement have established a "security commission" one day after taking control of the crisis-hit Arab country.
The 18-member commission includes the defence and interior ministers in the government of Yemeni President Abd Rabbuh Mansur Hadi, the Huthis said in a statement released on Saturday by Yemen's state news agency Saba.
The newly-formed security commission, chaired by General Mahmud al-Subaihi, Hadi's defence minister, "will lead the country's affairs until the establishment of a presidential council," the statement read.
The development came one day after the Houthis published a constitutional declaration on Transitional National Council.
Under the declaration, the Ansarullah revolutionaries dissolved Yemen's parliament and announced the formation of a five-member transitional presidential council which will act as a government for an interim period of two years.
The constitutional declaration further said that a transitional national council of 551 members, which will replace the parliament, will be set up to elect the presidential council in a bid to end the country's persisting political deadlock.
On January 31, the Houthi movement set a three-day deadline for Yemeni parties to resolve the political impasse that emerged days after the country's President and Prime Minister Khaled Bahah offered their resignation. The movement's constitutional declaration was published two days after Wednesday's deadline expired.
In September 2014, Ansarullah fighters gained control of the capital city of Sana'a, following a four-day battle with army forces loyal to General Ali Mohsen al-Ahmar, the half-brother of the country's former dictator, Ali Abdullah Saleh.
In the same month, the fighters and the Yemeni government inked a UN-backed ceasefire deal that called for the withdrawal of the revolutionaries from the capital once a neutral prime minister was picked. The deal has failed to deliver any practical results so far.
The Ansarullah revolutionaries say the Yemeni government has been incapable of properly running the affairs of the country and providing security.