Palestine
Middle East
Resistance Axix
Young Palestinian man shot dead, several others injured by zionist forces in southern West Bank
Zionist military forces have shot and killed a young Palestinian man and injured several others in a raid on the southern part of the West Bank, as tensions have been running high in the occupied territories in recent months.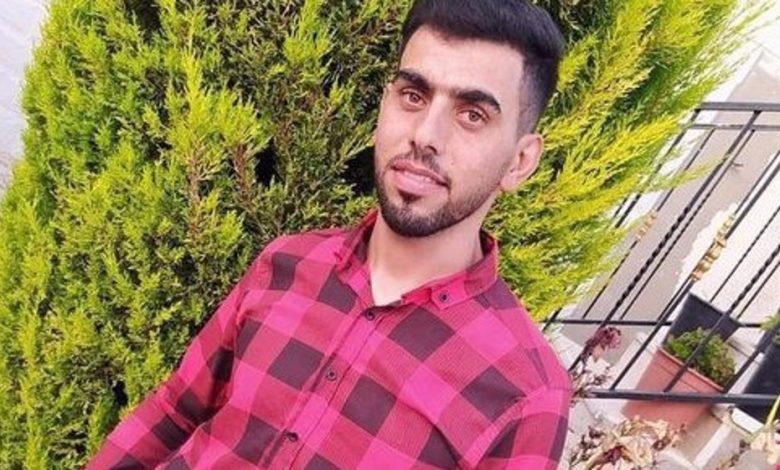 The Palestinian Health Ministry identified the victim as 27-year-old Mahmoud Fayez Abu Ayhour, noting that he sustained critical wounds after being shot by Israeli soldiers in the course of confrontations in the town of Halhul, situated 5 kilometers (3.1 miles) north of the flashpoint city of al-Khalil, on Thursday.
The statement added that "the bullet penetrated Abu Ayhour's abdomen, diaphragm and aorta, and all attempts by Palestinian medical staff to save his life did not succeed."
The Palestinian foreign ministry described the killing of the 27-year-old as an Israeli "execution" and called for international protection for the Palestinians.
The bitter clashes broke out when a large number of Israeli troops stormed the town, blocked off the main street, ransacked and closed down a local money exchange shop amid intense shooting of gunfire, teargas canisters and stun grenades.
The Palestinian Health Ministry and local media said three Palestinian were struck with live bullets, while two others were hit with rubber-coated steel bullets.
All the injured were rushed to a nearby hospital for treatment. The medical condition of them remains unclear.
Last week, Israeli forces shot dead a Palestinian boy near Ramallah in the West Bank.
The 17-year-old teenage boy, identified as Odeh Mohammad Odeh, was shot dead in the vicinity of the separation wall in the village of al-Midya, west of Ramallah, on June 2, the Palestinian
The ministry said Odeh was brought to Palestine Medical Complex in Ramallah in critical condition with a gunshot wound to the chest, but he succumbed to his wounds despite attempts to save his life.
Earlier in the day, Israeli forces had shot dead 21-year-old Palestinian Ayman Mheisen during an armed confrontation in al-Dheisha refugee camp south of Bethlehem.
Back on June 1, Israeli troops fatally shot Palestinian journalist Ghofran Warasnah and a youth, Bilal Kabaha, in separate shootings in the West Bank.
Warasnah, 31, was shot in the chest at the entrance of al-Arroub refugee camp near al-Khalil. The Israeli military alleged that the journalist had "advanced" toward soldiers with a knife.
According to an organization representing families of Palestinians killed by Israel, Israeli forces have shot and killed 70 Palestinians in the occupied territories since the beginning of the current year.
Mohammad Sbeihat, the head of the organization, stated that there have been 13 children less than 18 years of age and five women among the 70 Palestinians killed by Israeli forces.