Palestine
Youngest prisoner in the world, Ali, in the Israeli jails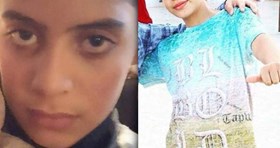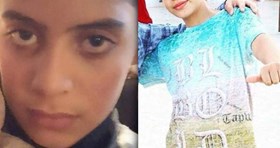 The Israeli occupation authorities (IOA) continue to detain the Palestinian minors Ali and Muawiyah Alqam. The child Ali, 11, is the youngest prisoner in the world.
The IOA allowed the child's family to visit him only once for 20 minutes in the presence of the Israeli police.
According to his family, the child Ali, who had been shot by the Israeli occupation forces (IOF) with three bullets in the pelvis, abdomen, and hand, has undergone two operations, and looked exhausted and frightened especially with the ongoing interrogation with him.
Ali was accused by the IOA of trying, with the help of his cousin Muawiyah Alqam, 13, to carry out a stabbing operation against a security guard of the light line in Jerusalem on November 10, 2015, while on its way to the settlement of "Pisgat Ze'ev", according to the Israeli claim.
Injuries in the body
Abdullah Alqam, the minor's uncle, told the Palestinian Information Center: "During this incident Ali was shot with multiple bullets in different parts of his body causing him to slip into a comma. Nonetheless, both his hands and feet were shackled, and he was under tight security escort in Hadassah Ein Kerem hospital, west of Jerusalem, Abdullah added.
He said that Ali "was discharged from the hospital a few weeks after his arrest. He is unable to walk properly now; however, his morale is high, he added.
Child Abdel Karim Alqam, a cousin of Ali and Muawiyah, said: "I miss Ali so much, he is the dearest to my heart, and everyone loves him. He plays with courage and high skill, our friends miss him too".
Ahmed Alqam, Muawiyah's father, said: "every member of the family is longing for our youngest son."
The IOF carried out several arrests and field executions since the beginning of Jerusalem intifada (uprising) on the 1st of October 2015. These arrests and executions resulted in the arrest and martyrdom of a number of Palestinian children under the pretext of attempts to carry out stabbing attacks against Israelis.
MP Jamal al-Khudari, chairman of the Popular Committee against Siege, called on the international, Arab, Islamic, and Palestinian human rights organizations to exert real efforts and exercise their role in supporting and advocating for children in the Israeli occupation prisons.
He called in this regard for supporting the youngest prisoner in the world Ali Alqam who is only 11 years old, and the children Ahmed Manasra and Muawiyah Alqam who are 13 years old, all from Jerusalem. Khoudary launched these calls on 5th of January so as to coincide with the appearance of the minors Ali and Muawiyah in the Israeli occupation courts.