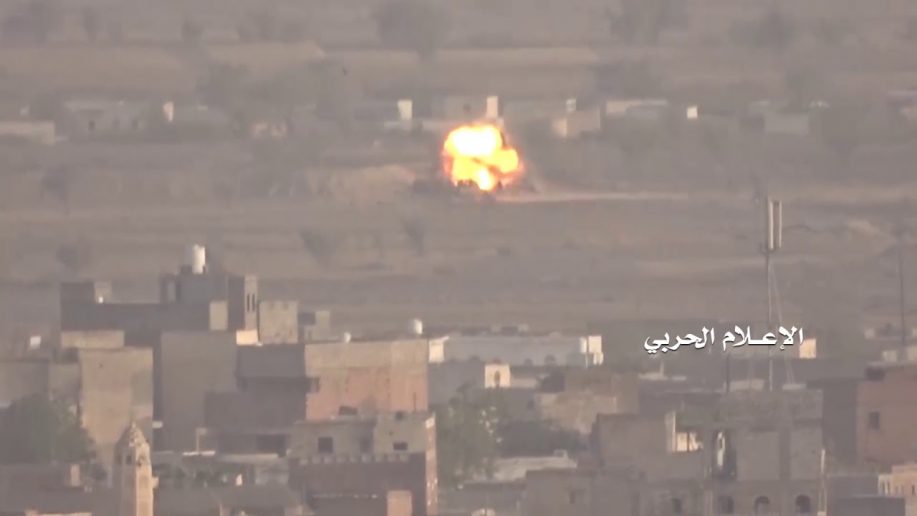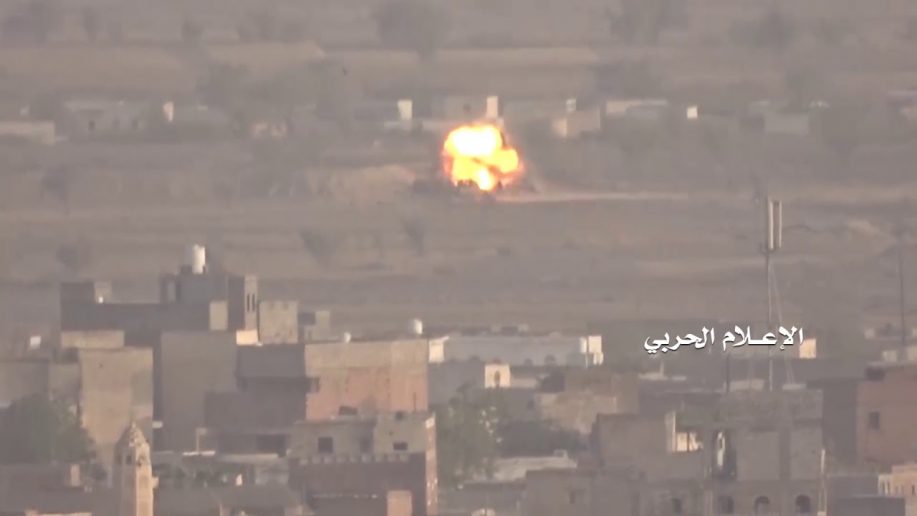 The Houthi forces continued their attacks against the Saudi-led Coalition, Friday,targeting several areas with their anti-tank guided missiles (ATGM).
Starting in the southern countryside of Saudi Arabia, the Houthi forces scored a direct hit on a Saudi Coalition bulldozer that was seen traveling around Al-Oud Mountains in the Jizan Region.
The Houthi forces would not stop there, they would carry out more missile attacks against the Saudi Coalition, while attempting to fend off the latter's offensive in western Yemen.
The Houthi forces were filmed firing two ATGMs at Saudi Coalition vehicles that were traveling in western Yemen on Friday