Palestine
Zahhar: Our resistance is adept enough to end Israeli occupation in WB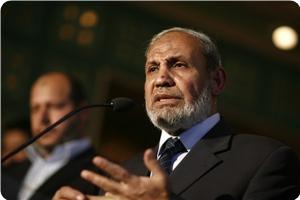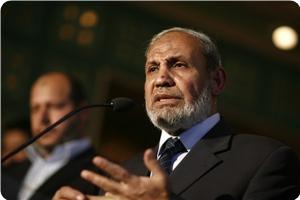 The Palestinian resistance in the West Bank is able to defeat the Israeli occupation if it were equipped with quarter of the ordnance possessed by the Gaza-based resistance, political bureau member of Hamas, Mahmoud al-Zahhar, said.
Addressing the Friday congregation at al-Shahid Abdullah Azzam mosque in Gaza, Zahhar said: "If the West Bank had access to quarter of Gaza's resistance ordnance, Israel would perish in one single day."
Zahhar denounced PA security coordination with the Israeli occupation in the West Bank, which, once halted, things could turn nightmarish for Israel.
Zahhar pointed to the growing international pro-Hamas positions steeped up in the wake of the Gaza victory, dubbing Netanyahu the biggest loser who will step down soon.
He said the potentials for self-generation acquired by the Palestinian resistance and its ability to develop its own military equipment will deal a "deadly" blow at the Israeli occupation in future fights.
"The entire world reckons the real landslide won by the Palestinian people and the entire Muslim nation," he declared as he acclaimed Palestinians' self-abnegation.
"None of Israel's goals has been made true; neither halting rocket attacks, nor uprooting Hamas, nor destroying the resistance tunnels," he stated.
All claims of an Israeli victory are mere lies he said, adding: "Whoever will glance at the achievements of the Palestinian resistance will reckon the real losses wrought on Israel. The biggest of all achievements lies in the heavy blow our resistance dealt to the "invincible army" scenario weaved for 66 years."
According to Zahhar, the Israeli occupation made proof of an inherently deep military feebleness by being misled into believing that warplanes could have the final word in the fight when it was in fact the battleground that orchestrated the fight. The Palestinian resistance displayed its courage and reached Israel's "ivory towers" in the legendary videotaped Nahal Oz operation.
The demolition of mosques, civilian homes and hospitals will never manage to dampen Palestinians' spirits, Zahhar, whose two sons were murdered in previous Israeli raids, vowed.
The Palestinian resistance toppled Israel's national security strategy and brought the occupation into disrepute, he maintained, adding: "The Jews who had established their state due to Western sympathy have lost all legitimacy in the wake of the offensive."
He slammed Israel's procrastination vis-à-vis the ceasefire deal and called on the unity government to step in and assume its responsibilities regarding the Palestinian people and Gazans in particular.