Iran
Zarif, Ashton hold phone conversation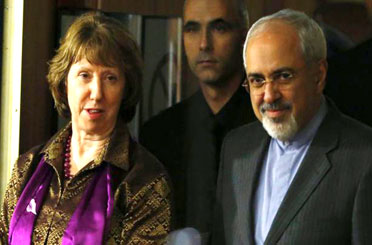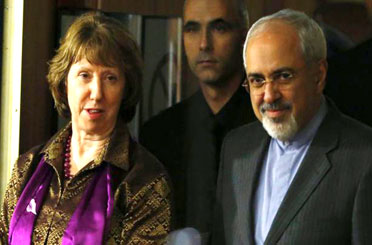 Iran FM Mohammad Javad Zarif and European Union foreign policy chief Catherine Ashton held a telephone talk on Wednesday.
Zarif told reporters that Ms Ashton made the call to confirm that 5+1 was serious about fulfilling its commitments And she also expressed hope that the nuclear talks would witness a significant progress.
Mehr News correspondent in Emirates reported that finishing his one day trip in Dubai Zarif told the reporters that Ashton called Zarif when the Iranian FM was there.
Zarif arrived in UAE on Wednesday to hold talks with the country's officials on various international and regional issues. The Iranian foreign minister described his visit to UAE as fruitful.
He said Iran has repeatedly said that its priority is to develop ties with regional and neighboring countries.