General
Zarif, Ashton resume talks in Vienna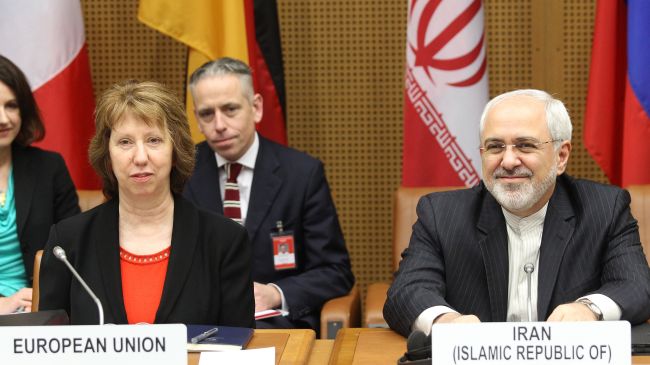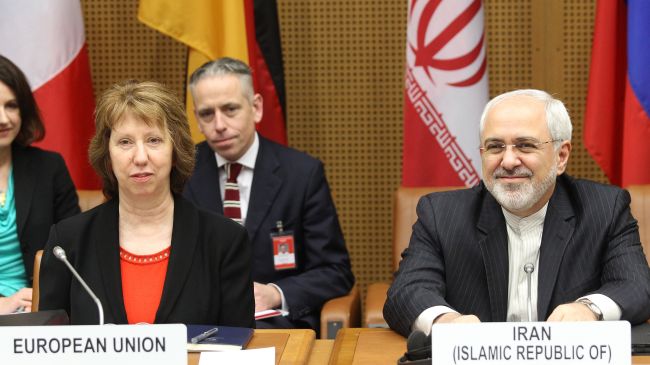 Iran's Foreign Minister Mohammad Javad Zarif and EU foreign policy chief Catherine Ashton have held a meeting on the fourth day of nuclear talks between Tehran and six world powers over Tehran's nuclear energy program.
On Thursday morning local time, Zarif and Ashton resumed discussions on the fourth day of nuclear negotiations in the Austrian capital, Vienna, to exchange views on the process of preparing the draft text of a comprehensive deal between Iran and the five permanent members of the UN Security Council – Russia, China, France, Britain, and the United States – plus Germany.
Russia's Deputy Foreign Minister Sergei Ryabkov, who is the country's chief negotiator, said earlier that the parties could reach a comprehensive deal by the July 20 deadline, but there was no guarantee.
"There is such a chance even though there is no guarantee and there can be no guarantee. But we could see that all parties are determined to find a solution," Ryabkov said.
Zarif also told reporters on Wednesday that Iran and P5+1 had begun drafting a final deal despite a number of differences that yet remained unresolved.
He said that "the differences are still fundamental, but our colleagues are right now working on them and we hope things would move forward."
He added if the P5+1 negotiators showed the political will, a comprehensive agreement could be reached by the July 20 deadline.
The latest Vienna talks come after Iran held several bilateral nuclear talks with delegations from the United States, France, Russia and Germany.
Iran and the six world powers have been discussing ways to iron out their differences and start drafting a final deal that would end the West's dispute with Iran over the country's nuclear energy program.
In November 2013, the two sides signed an interim nuclear deal in the Swiss city of Geneva that will expire on July 20, but can be extended.