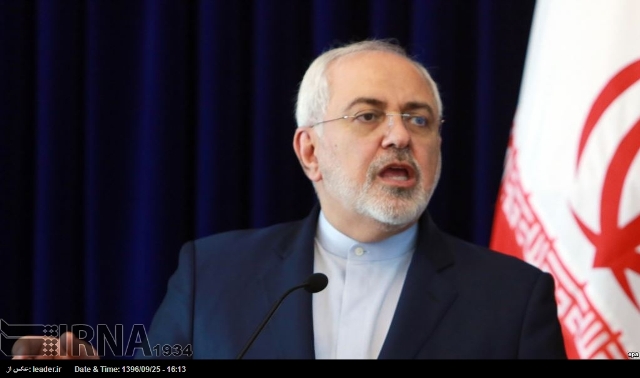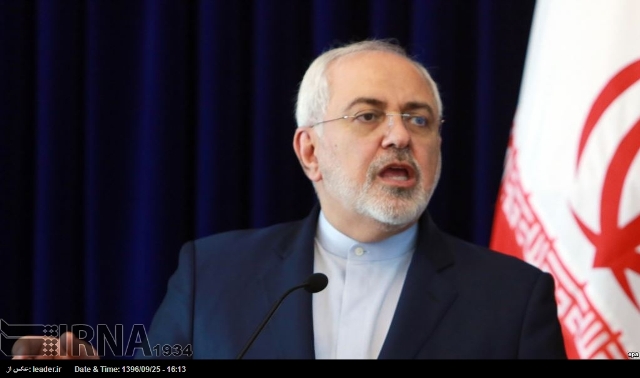 West Asia will never be in peace if the regional countries have no cooperation, Iranian Foreign Minister Mohammad Javad Zarif said.
'We have travelled to Kuwait to attend Iraq reconstruction conference,' Zarif said Tuesday upon his arrival at Kuwait airport.
Stability and progress of Iraq is of importance for Iran, he said, adding that Iran will stand by Iraq forever.
Zarif also referred to Iran's aids to Iraq in fighting Daesh and Takfiri terrorists and also reconstruction of the country, and said, 'Iran is complying with its commitments in previous edition of the conference.'
'We have cooperation with Iraq in gas and electricity fields,' he added.
Elsewhere in his remarks, Zarif pointed to Iran's private sector cooperation with Iraq in exporting technical-engineering services, saying these activities indicate Iran's comparative advantage to attend reconstruction of Iraq.
Iran is committed to participate both in governmental field and having cooperation with private sector with regard reconstructing Iraq.
Commenting on a question regarding Zarif's meeting with the European Union (EU) foreign policy chief Federica Mogherini on the sidelines of the event, he said 'we will have some meetings with Iraqi and Kuwaiti officials and also with Mogherini if we had enough time'.
Elaborating on another question as regard Zarif's aims to create regional dialogue forum, he said Islamic Republic of Iran has always stressed on cooperation between regional countries and Persian Gulf Littoral States.
We underline on the fact that region will have no peace if the regional countries have no cooperation.
The International conference on reconstruction of Iraq is scheduled to be held with the attendance of about 50 countries for 3 days.
The event aims at gathering financial aids to reconstruct war-torn areas, paving the way for presenting radical solution to internal conflicts, renovation of Iraqi national and local capacities, reinforcing society and balancing the reconstruction process and the national reconciliation program as well as attracting foreign investment.