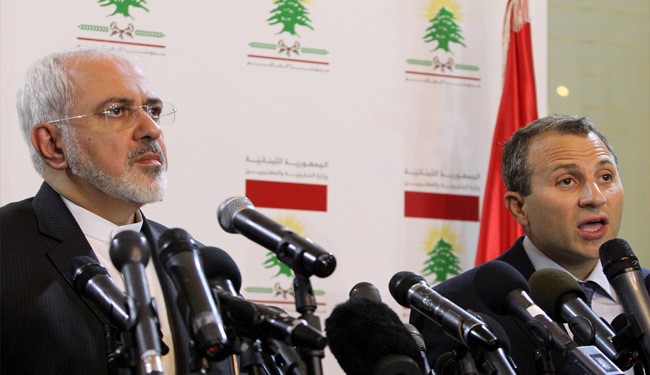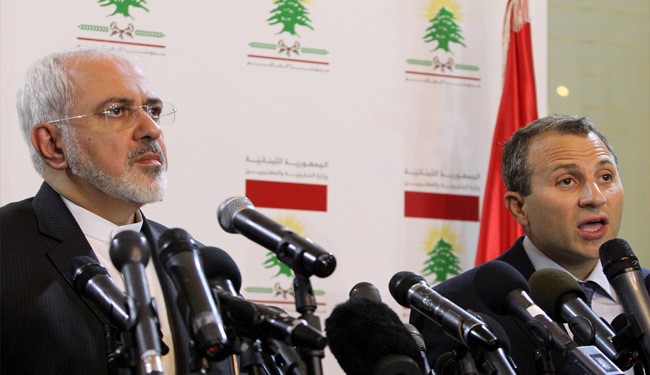 Iranian Foreign Minister Mohammad Javad Zarif called on the Middle East countries to promote unity against the threats posed by the Zionist regime of Israel and terrorism, Al-Alam News Network reports.
"Regional countries should cooperate to promote peace and stability," Zarif, who is in Lebanon as part of his new tour of regional countries, said in a joint press conference with his counterpart, Gebran Bassil, in Beirut on Wednesday.
He added that regional nations should side with each other against their two enemies, the Zionist regime and terrorism.
The top diplomat further emphasized that Tehran is ready to cooperate with all countries in the region in the fight against terrorist groups.
Bassil, for his part, said Lebanon is in "the same trench" with Iran against terrorism, adding that the trench has space for all countries.
The Lebanese minister further praised the recent conclusion of nuclear negotiations between Iran and six world powers, saying the agreement was also a victory for the Lebanese version of resistance against Israel.
Iran and the Group 5+1 (Russia, China, the US, Britain, France and Germany) on July 14 reached a conclusion on a lasting nuclear agreement that would terminate all sanctions imposed on Tehran over its nuclear energy program after coming into force.