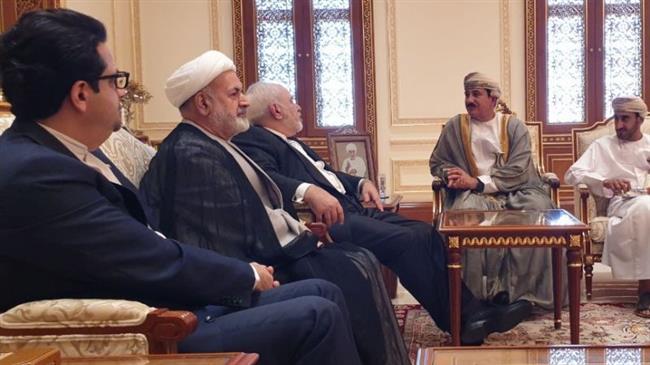 During a visit to Muscat, Iranian Foreign Minister Mohammad Javad Zarif has held talks with Omani officials and the spokesman of Yemen's Houthi Ansarullah movement.
Zarif held the second round of discussions with his Omani counterpart, Yusuf bin Alawi bin Abdullah, on Tuesday.
Bilateral relations between the two countries, especially economic and trade issues, were the most important topics discussed at the meeting.
The first round of their negotiations was held on Monday, when Zarif also met a group of Iranians and economic activists residing in Oman.
Additionally on Tuesday, the top Iranian diplomat sat down with Minister of the Royal Office in the Sultanate of Oman, Sultan bin Mohammed al Nu'amani. They exchanged views on developing friendly and brotherly ties between Tehran and Muscat.
Zarif further met with Ansarullah spokesman Mohammed Abdul Salam.
During the meeting, the two sides discussed the latest political developments and those on the ground in Yemen, which has been the target of a bloody Saudi war since early 2015.