Iran
Zarif, Moallem in Moscow ahead of Geneva Talks , Lavrov: Iran must Be Invited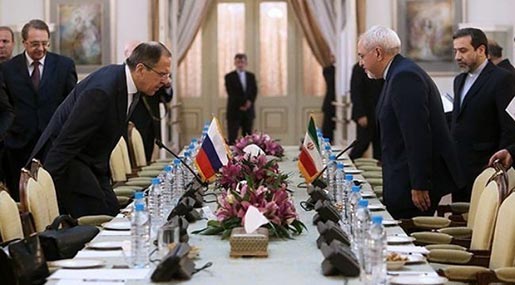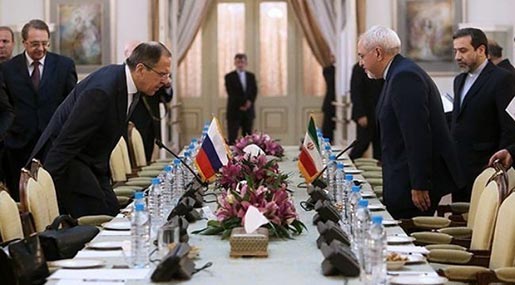 Russian Foreign Minister Sergei Lavrov is sure that Iran will be part of the efforts to settle the crisis in Syria.
"We presume that, in any case, Iran should be and will inevitably be part of the comprehensive efforts to settle the problem in Syria," Lavrov said at a press conference following negotiations with Iranian Foreign Minister Mohammad Javad Zarif in Moscow on Thursday.
Lavrov reaffirmed Moscow's position on the need for inviting Iran to the Geneva-2 international conference on Syria, as Tehran is interested in settling the crisis in Syria peacefully and can influence the ongoing processes in this country.
The Russian top diplomat highlighted that his country is not hatching any secret project with Syria and Iran ahead of the peace conference in Switzerland next week.
"We are talking today to Zarif. Tomorrow we will talk to Walid al-Moallem. This does not imply any trilateral project. Our three countries don't have any unique position on the Syrian crisis," Lavrov said, speaking in Moscow with his Iranian counterpart.
Lavrov assured that Russia's interest in sponsoring the so-called Geneva 2 conference, which is to start on January 22, is to stop violence in Syria, preserve its territorial integrity, protect its ethnic and religious minorities and reach greater stability for the entire Middle East.
"These are exactly what the UN Security Council statements say, including the Resolution 2118. It's exactly what the Geneva communiqué says," he stressed.
For his part, Zarif said that if Iran is invited by the UN Secretary General, it will attend.
"If we are invited, we will participate. If we are not, we will not participate," he said.
Zarif will also meet later on Thursday with Russian President Vladimir Putin.
He arrived in Moscow early on the day on a flight from Damascus that also carried Syrian Foreign Minister Walid al-Moallem.