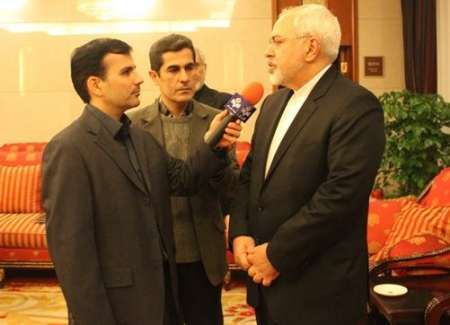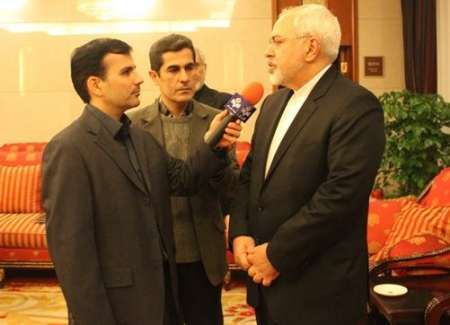 Minister of Foreign Affairs Mohammad Javad Zarif deplored wrong policies on Afghanistan 'which have led to expansion of radicalism in that country and the region', adding that the outlook on Afghanistan should change.
Zarif, who arrived in Beijing on Thursday to attend the Fourth Conference of Istanbul Process on Afghanistan, told reporters that adoption of a new policy and outlook on Afghanistan and the region by all the member countries is necessary to solve the problem.
Expressing pleasure that a good election was held in Afghanistan and a government of national unity was established, Zarif said holding the 4th conference of Istanbul Process on Afghanistan is important to strengthen stability and security in Afghanistan and implementation of decisions made in previous meetings.
He also said Iran and China have many common viewpoints and the conference in Beijing is a good opportunity to hold talks with 'Chinese friends' on bilateral relations as well as on nuclear talks between Iran and the Group 5+1.
The conference on Afghanistan begins on Friday with the participation of 21 foreign ministers in Beijing.
Zarif is scheduled to give a speech in the meeting on Friday; he also meets with President of Afghanistan Ashraf Ghani Ahmadzai and China State Councilor Yang Jiechi.
Istanbul Process is an agreement reached in 2011 by 14 regional and 16 extra- regional countries, as well as 12 international organizations.
According to the agreement, the members should do their best to establish security and stability in Afghanistan.
Istanbul Process has had 3 meetings so far, two of which were held in Turkey and one in Tajikistan. Beijing is the host of the fourth meeting.