Iran
Zarif: Preliminary step a 'win-win outcome'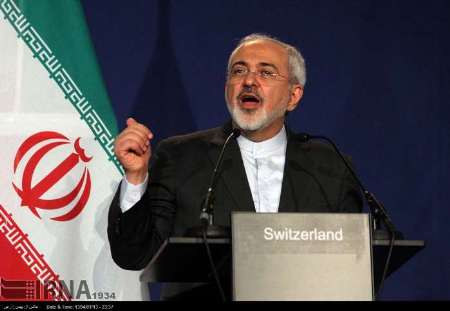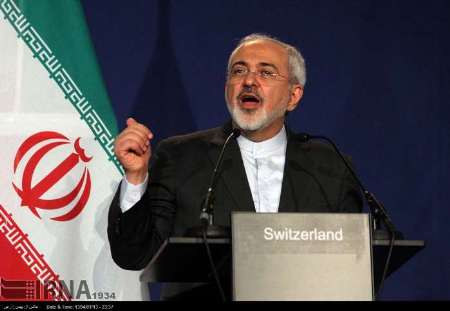 Foreign Minister Mohammad Javad Zarif on Thursday hailed the primary agreement reached between Tehran and the Group 5+1 as a "win-win outcome."
The agreement was made between Iran and the world six major powers (US, Britain, Russia, France and China plus Germany) after eight days of intense diplomacy in this Swiss city and capped 18 months of negotiations.
Iran and the P5+1 group of world powers have adopted a joint statement after marathon talks in the Swiss city of Lausanne calling, among other things, for the removal of UNSC resolutions and sanctions against the Islamic Republic.
It was read out as a joint statement by Foreign Minister Zarif and the EU Foreign Policy Chief Federica Mogherini.
Speaking to reporters after reading the joint statement, Zarif said the primary deal would show 'our program is exclusively peaceful, has always been and always will remain exclusively peaceful,' while not hindering the country's pursuit of atomic energy for civilian purposes.
'We will continue enriching,' he said. 'We will continue research and development' and the heavy water reactor in Arak would be 'modernized.'
'We have taken a major step but are still some way away from where we want to be,' Zarif said.
He voiced hope that a final agreement might pave the way for a broader easing of suspicion between the U.S. and Iran.
Tehran and Washington haven't had diplomatic relations since the 1979 overthrow of the shah.
Reacting to the primary deal between Iran and the P5+1, the US President Barack Obama said it is a 'good deal' and 'a historic understanding with Iran.'
He said if the framework leads to a final deal, it will make the world safer.
Meanwhile, German Foreign Minister Frank-Walter Steinmeier in a statement, referring to 12 years of negotiations over Iran's nuclear program, hailed the preliminary step as a 'decisive' breakthrough in the Iran nuclear talks.
Steinmeier noted that obstacles which had blocked a final nuclear deal for a decade, had finally been removed as all sides agreed on the parameters for a final nuclear accord.