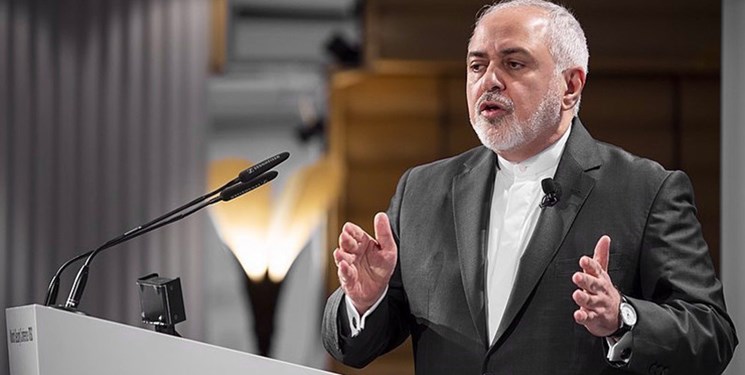 Iranian Foreign Minister Mohammad Javad Zarif underlined that Saudi Arabia cannot gain a military victory in Yemen.
"Saudi Arabia cannot achieve a military victory in Yemen or a victory through negotiations what it has not been able to achieve militarily," Zarif said.
"If Israel wants to attack Iran, it would be its suicide," he added.
Zarif reiterated that Iran's goal in Syria is to fight terrorism, and Israel must understand that the policy of supporting terrorist groups will not go unanswered."
Regarding the latest developments in Lebanon, the Iranian foreign minister said that Iran is helping the Lebanese groups reach an agreement with each other, and also no one can impose an agreement on the Lebanese people.
He added that after the explosion of the port of Beirut, Iran offered to provide assistance to Lebanon, but US pressure prevented it.
In a relevant remarks earlier in February, Zarif and visiting UN Special Envoy for Yemen Martin Griffiths in a meeting in Tehran underlined the need for putting an end to the ongoing crisis in Yemen.
During the meeting in the Iranian capital, Zarif pointed to the developments after the beginning of the crisis in Yemen and initiatives taken by Iran during these years and expounded on the outlook of the Islamic Republic of Iran for ending this great and catastrophic humanitarian crisis in the region, as well as the need to alleviate the suffering of deprived Yemeni people.
"The political discussion is the only solution to Yemeni crisis not imposition of war against this country," Zarif stressed.
The Iranian foreign minister voiced Iran's full readiness to support any effective role of the United Nations in resolving the crisis given the very difficult conditions resulting from the war and economic siege imposed against the Yemeni nation.
Griffiths, for his part, assessed the awareness of the Islamic Republic of Iran's vision for peace and stability in Yemen as "significant" and elaborated on the UN vision for resolving the crisis in Yemen through a ceasefire, economic contributions and resumption of political talks.
Griffiths arrived in Tehran on Sunday to discuss various aspects of the Yemeni crisis.