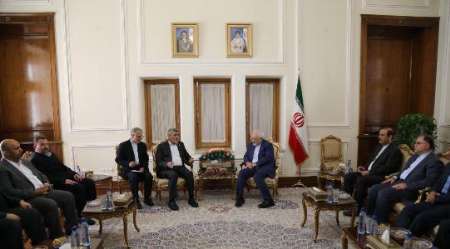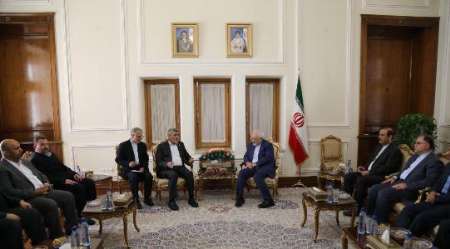 Iranian Foreign Minister Mohammad Javad Zarif met with a Hamas delegation in Tehran on Monday to discuss Palestinian affairs.
During the meeting, Zarif reaffirmed Iran's commitment to the Palestinian cause, adding that Tehran's  stance is 'principled' and 'unchangeable.'
Zarif emphasized Iran's support for the Palestinian cause and resistance.
Hamas mission thanked Iran for their unwavering stance in support of Palestine.
A three-member delegation from Hamas, headed by Ezzat Al-Rashq, arrived in Tehran on Friday to participate in the oath-taking ceremony of President Hassan Rouhani.
Rouhani took the oath of office in front of the parliament on Saturday afternoon in a ceremony attended by top-ranking Iranian officials as well as senior officials from 92 countries.