Iran
Saudi Arabia
Zarif to Saud: Era of Imposing Power through Bombardment, Money Has Gone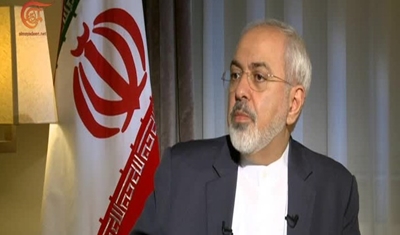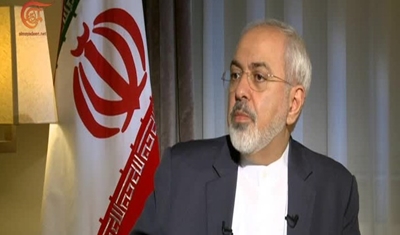 As he stressed that the Takfiri terror poses threat to the entire region, Iranian Foreign Minister Mohammad Javad Zarif called on Saudi Arabia to relinquish its illusions of excluding the Iranian role in the region.
In a televised interview with al-Mayadeen channel on Monday, Zarif stressed that both Iran and Saudi Araba face mutual threat represented by the Takfiri group ISIL "which knows no borders, and does not distinguish between Sunnites and Shiites."
The top Iranian diplomat asked Riyadh to "relinquish its illusions of excluding Iran's role in the region," noting that the "era of imposing power through bombardment and money has gone."
Concerning the Saudi-led war on Yemen, Zarif said that since the first week of the war, Iran, Turkey, Oman and Pakistan agreed on a ceasefire plan and on holding Yemeni-Yemeni dialogue.
However, this plan was torpedoed by the US which preferred to go on with the attack on Yemeni people, Zarif told al-Mayadeen.
Meanwhile, Zarif stressed that Iran has no interest in destabilizing Yemen and Saudi Arabia. But he accused Riyadh of being engaged in Terrorist attacks in Lebanon and in Iran's eastern border region.
On the Syrian conflict, the Iranian diplomat noted that the leaders of Syria's neighbors are acting according to their personal considerations with President Bashar al-Assad.
In this context Zarif said that some states want to empower ISIL in the region, noting that these states are facilitating the advance of the terrorist group through weapons, money and other means of support.
Talking about the nuclear talks with world powers, Zarif assured that Tehran's nuclear program is the only issue Iran is discussing with the US.