Iran
Zarif urges intl. co-op against extremism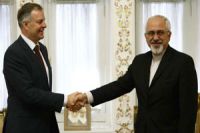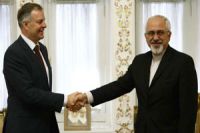 Iranian Foreign Minister Mohammad Javad Zarif has stressed the need for consultation among world countries to fight against radicalism, violence and extremism, noting that extremism poses serious threats to the regional and international stability and security.
According to Press TV, in a meeting with the new Austrian Ambassador to Tehran Friedrich Stift on Monday, the Iranian foreign minister called for the rule of moderation and wisdom on international relations.
Zarif also expressed satisfaction over the meeting between Iranian President Hassan Rouhani and his Austrian counterpart Heinz Fischer on the sidelines of the 68th annual session of the UN General Assembly in New York, hoping that relations between Tehran and Vienna would further flourish in the fields of politics, economy, and trade.
He termed the policy of sanctions and threats being pursued by certain countries as ineffective, and asked for efforts from all world states, including European ones, to create a proper atmosphere aimed at formulating political solutions to the regional and international issues.
Stift, for his part, lauded the meeting between Rouhani and Fischer in New York.
He expressed hope that Austria-Iran ties, particularly in the field of trade and economy, would further broaden during the tenure of the incumbent Iranian administration.