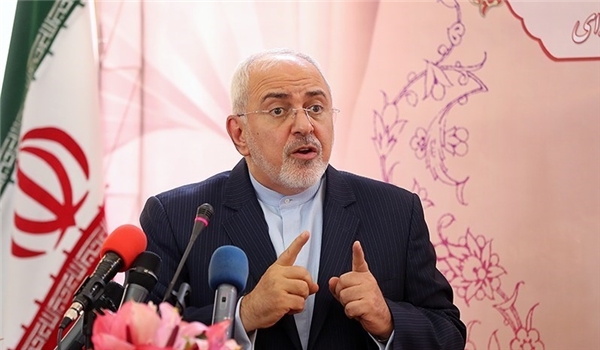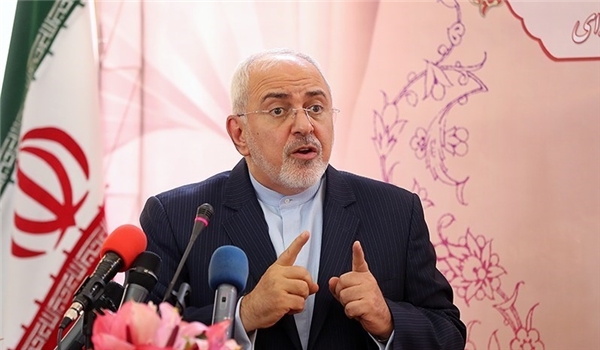 Iranian Foreign Minister Mohammad Javad Zarif called on Europeans to speed up their measures to provide Tehran with the economic benefits promised after the US withdrawal from the nuclear deal, warning that his country may not continue compliance with its undertakings if it sees no merits in the agreement.
"The EU and other members who have remained under the nuclear deal know that the status quo may not continue without meeting the Islamic Republic of Iran's needs and without the economic benefits that the nuclear deal has for the country," Zarif said on Tuesday.
He added that Tehran has several times announced that it has multiple options and "therefore we choose our options based on national interests and the mechanism specified in the country".
Zarif's Deputy Seyed Abbas Araqchi had also earlier described protection of the 2015 nuclear deal as the responsibility of all signatories, saying that the US withdrawal from the internationally-accepted agreement discredited Europe and the UN Security Council.
"The Europeans should know that the EU and the UNSC have been left with no credit after the US pullout of the nuclear deal, and how one can negotiate in the future with those who have put their creditability under question for the interests of an individual, meaning Trump," Araqchi said, addressing a forum in Tehran on Monday.
He underlined that protection of the nuclear deal is the responsibility of all its members, and said, "Certainly, the current conditions cannot continue unless Europe will be ready to pay the costs and adopt serious measures to protect the nuclear deal."
Araqchi downplayed the impacts of the US sanctions on Iran, noting that despite some difficulties, they cannot bring the country to its knees and force it to surrender to enemies.
The US Treasury Department announced all sanctions on Iran lifted under the 2015 nuclear deal would be back in force on November 5.
According to Treasury Secretary Steven Mnuchin, the sweeping sanctions will see 700 people blacklisted, including people who were granted relief under the 2015 deal, as well as over 300 new names.
The Trump administration earlier agreed to allow eight countries to continue purchasing Iran's crude oil after Washington's sanctions on Tehran took place.
Iranian President Hassan Rouhani said earlier this month that the American officials had admitted their incapability to stop Iran's crude sales, and the US sanctions would only leave negative impacts on imports of foodstuff, medicine and medical equipment.
"What the Iranian officials said that the US is not able to zero Iran's oil exports was proved with the US recent admission," President Rouhani said after a trilateral meeting with the parliament speaker and judiciary chief in Tehran.
"The US announced that it cannot zero Iran's oil sales because the oil prices will rise to $150; this is what we had said (before). In this region, either Iran's oil is exported or others will be in trouble as well," he added.
President Rouhani referred to the US lies that the foodstuff, drugs and medical equipment were exempted from Washington's sanctions against Iran, and said, "This is incorrect. When the banking system is sanctioned, everything is affected."