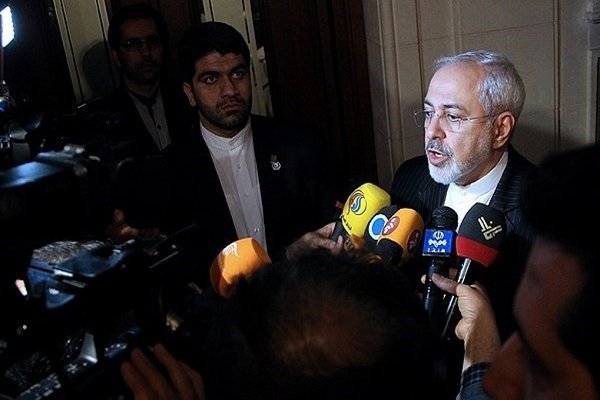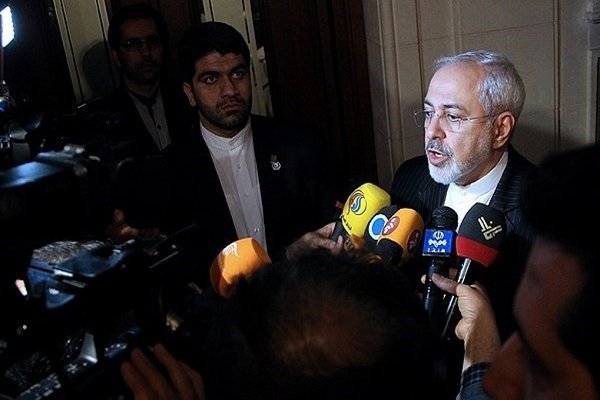 Iranian Foreign Minister Mohammad Javad Zarif condemned chemical attacks on Syria, saying each time the terrorists face failure, the Zionist regime resumes operations to help them survive.
Speaking among reporters, upon arrival at Brazil's airport, Zarif said "the Islamic Republic of Iran has a very clear position regarding chemical weapons; we condemn their use by anyone, anywhere and against any country."
"US government seems to be seeking an excuse to intervene in Syria," he stressed.
He noted that the Zionist regime and the United States have come to the scene at different stages to give the terrorists a sense of confidence; "the situation of US-backed terrorists in Syria is deteriorating successively, facing new failures on a daily basis."
The recent Zionist attacks were expected, since each time the terrorists face failure, the Zionist regime resumes operations, he stressed.
"Based on credible sources the United States is transferring ISIL terrorists to other regions in order to use its experiences from Syria in other areas; consequences of such a policy are menacing for the peace and security of the region, international community and the US itself." he noted.
Zarif highly regarded his trip to Senegal, saying "an economic summit of private and technology sectors' actors, was held between Iranian and Senegalese parties, which resulted in the conclusion of an agreement between two Iranian and Senegalese companies to build houses in Senegal."
Regarding the significance of his trip to Brazil, Zarif said the South American country has one of the most important economies in the world and Latin America, stressing that the Islamic Republic of Iran holds very good and extended relations with Brazil.
Zarif pointed to the purchase of Iran's supplies from Brazil in the agricultural sector and said "the opportunities for cooperation between Iran and Brazil could go much further, and we can do more in the field of oil and gas."