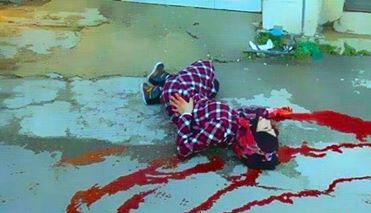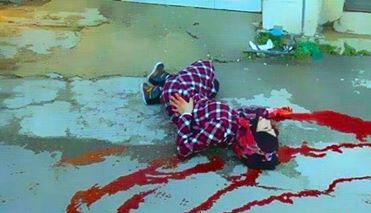 Israeli occupation forces killed three more Palestinians, taking to five the number of Palestinians martyred on Sunday.
Israeli occupatio forcesThe IOF killed a Palestinian at an Israeli border checkpoint between al-Quds and Bethlehem. Occupation authorities claimed that the Palestinian, identified as Naim Safi, tried to attack Israeli police.
The Palestinian health ministry said Safi, 17, was from a village near Bethlehem.
Later in the day, occupation forces shot Palestinian girl near the Ibrahimi Mosque in the West Bank city of al-Khalil.
The Israeli forces said that the girl, Yasmin al-Zaru, 14, tried to stab, adding that she was taken to hospital.
However, Palestinian sources confirmed the Palestinian girl was with her sister, and neither had attempted an attack when she was shot.
IOF kills Palestinian girl Yasmine al-RazuLate Sunday two Palestinians, both about 20 years old, attacked Israeli police just outside al-Quds Old City walls before being shot dead by occupation officers.
Earlier on Sunday, IOF killed two Palestinian teens, claiming they were trying to stab occupation soldiers.
The Palestinian health ministry named the martyrs as Nihad Waked and Fuad Waked. They were not thought to be closely related.
The occupied territories have been, since October 1, rocked by a wave of operations against Zionists in retaliation of the Israeli repressive measures against the Palestinians across the West Bank and especially in al-Quds.
Zionist settlers backed by occupation forces have been repeatedly storming the holy al-Aqsa Mosque, sparking Palestinian anger.
However the occupation forces have been brutally attacking the Palestinians under the pretext of staging stabbing attacks.
The Palestinian operations since the start of October have killed 26Israelis, while the Israeli occupation forces killed 172 Palestinians.