Iran
Middle East
Palestine
World News
Zionist Aliyev's ridiculous claims: Iran says Aliyev's trafficking accusations serve 'israel', harm ties with Azerbaijan
Iran has vehemently rejected as "surprising" and "fake" accusations by Azerbaijan's President Ilham Aliyev that Terran cooperated with Armenia on organized drug trafficking, saying such claims only serve Israel's interests and harm the fraternal relations between Tehran and Baku.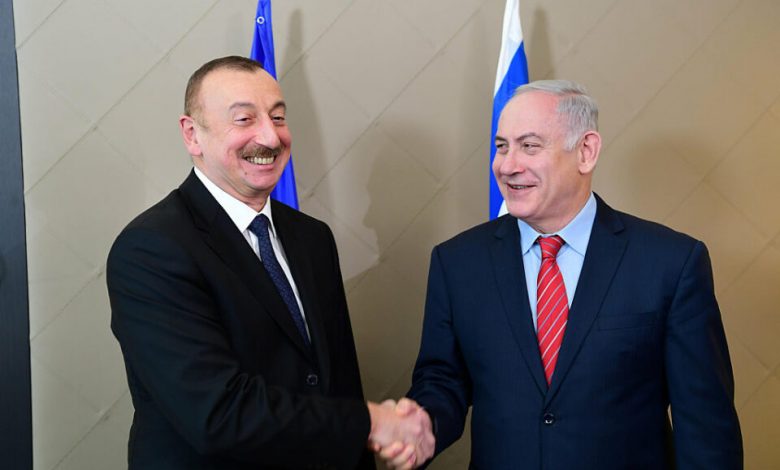 "Unfortunately, it seems that despite the positive and private messages received from Baku in various phone calls, the Azeri government has an intention to make baseless media statements that, of course, will be responded appropriately," Iranian Foreign Ministry Spokesman Saeed Khatibzadeh said on Friday. He added that the Iranian and Azeri nations enjoy strong cordial relations.
Emphasizing Iran's leading role in fighting drug smuggling, he said that as repeatedly confirmed by international bodies, thousands of Iranian police officers have lost their lives and many others wounded in the campaign against narcotics over the past four decades – which is only an example of the Islamic Republic's endeavor to battle the sinister phenomenon.
Speaking during a videotaped address at a meeting of the Commonwealth of Independent States (CIS) Council of the Heads of State in Minsk on Friday, Aliyev claimed that for years Armenia and Iran used the territory of Nagorno Karabakh to transport drugs to Europe. He also claimed that the volume of heroin seized by his country along the general Azerbaijani-Iranian border has doubled compared to the same period in previous years.
Addressing the same meeting, Armenia's Prime Minister Nikol Pashinyan rejected Aliyev's accusation, saying that "law enforcement bodies of Armenia and Iran are closely and effectively cooperating against illegal drug trafficking."
"We are very closely cooperating with Iran's law enforcement bodies and are fighting very effectively against illegal drug trafficking. I can also present numbers which demonstrate that the volume of seized drugs and the number of arrests in illegal drug trafficking cases have grown by three, four and even more times," Pashinyan stated.
Beware of evil powers' costly traps, senior Iranian official tells Aliyev
Meanwhile on Friday, Secretary of Iran's Supreme National Security Council Ali Shamkhani reacted to Azerbaijan's accusations and said inattention to the principles and requirements of neighborhood and utterance of false and unconstructive statements are not a sign of goodwill and prudence.
"Leveling accusations against a country the international community recognizes as a frontrunner in the narcotics fight will have no effect but invalidate the speaker's words," he said in a tweet.
The top Iranian security official urged Aliyev to be cautious about costly traps set by evil powers.