Syria
Zionist and puppets against Assad not Muslims- US Should be More Engaged in Ousting Al-Assad: McCain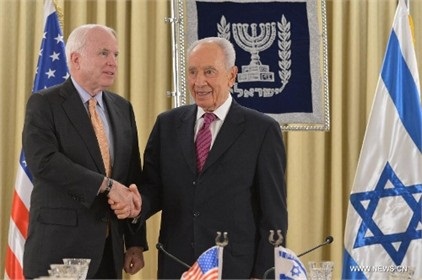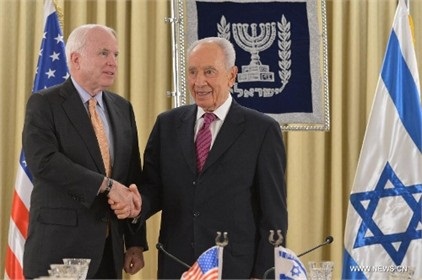 Leading Republican Senator John McCain said on Saturday night that Washington could be doing more to back the "effort" of the Syrian people in ending the regime of President Bashar Al-Assad.
Speaking at the beginning of a meeting with Israeli President Shimon Peres, McCain recalled his visit to a refugee camp in Jordan earlier that day, "to see the suffering of the Syrian people up close".
"It's very moving to see thousands and thousands and thousands of people who had to leave their homes, their families, some wounded, because of the brutal dictatorship of Bashar Assad," McCain said.
"All of us believe that Bashar Assad's departure is inevitable, but we are also very concerned about how long that process will take," further said McCain who was heading a delegation of US senators to the region.
"There are some of us who would like to see the United States more significantly engaged in assisting the people of Syria in that effort," he said.