Bahrain
Zionist and Wahhabi-backed Bahraini regime forces attack Shia cleric Nimr supporters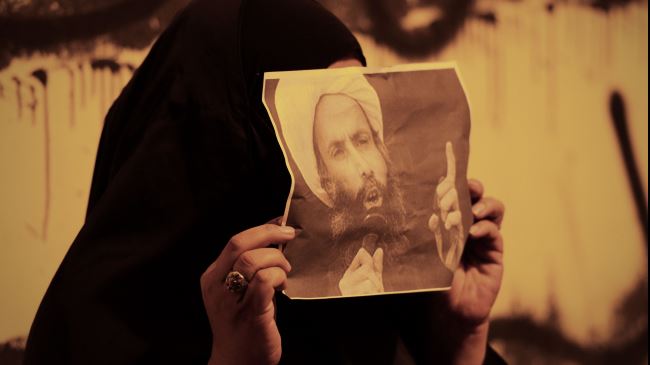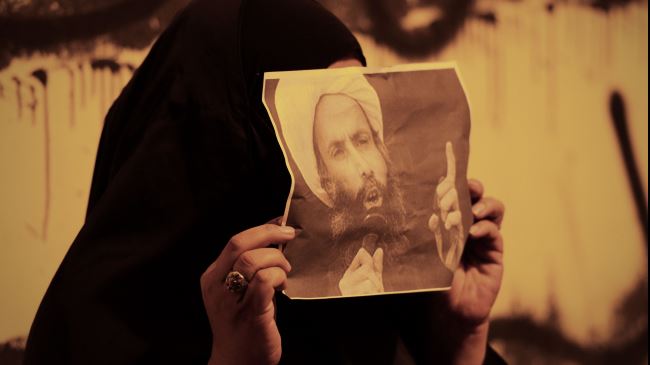 Saudi-backed Bahraini regime forces have attacked the demonstrators protesting in solidarity with Saudi Shia cleric Sheikh Nimr al-Nimr who has been handed down the death penalty.
Regime forces clashed with Nimr's supporters in the suburb of Sanabis, west of the capital, Manama, on Wednesday. Tear gas was reportedly been used by riot police during the demonstration.
The protest came after a Saudi court earlier in the day upheld a death sentence given to Sheikh Nimr. The prominent Shia cleric, who was attacked and arrested in Saudi city of Qatif in July 2012, is accused of disturbing the country's security, giving anti-regime speeches, and defending political prisoners.
In reaction to the court's sentence, people also took to streets in Qatif on Wednesday. The cleric's supporters say Sheikh Nimr is a peaceful pioneer and activist, who has been imprisoned for standing up for justice and the right of those who were unfairly prosecuted in Saudi Arabia.
Riyadh has now come under fire over the court's ruling, and pressure is also expected to mount on the ruling royal family.
Rights group Amnesty International described the ruling as "appalling," saying the verdict should be quashed.
International human rights organizations have criticized Saudi Arabia for failing to address the rights situation in the kingdom. They say Saudi Arabia has persistently implemented repressive policies that stifle freedom of expression, association and assembly. Activists say there are over 30,000 political prisoners in the country.
Bahrain, too, is involved in a crackdown on pro-democracy demonstrators in the Persian Gulf kingdom.
In March 2011, troops from Saudi Arabia and the United Arab Emirates were deployed to Bahrain to help Manama quash the anti-regime protests.
Scores of Bahrainis have been killed and hundreds of others injured and arrested in the ongoing crackdown on peaceful demonstrations.