Middle East
zionist Army Maneuvers, Simulating War against Lebanon, Syria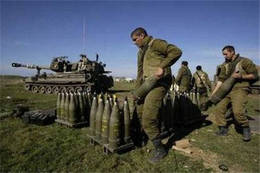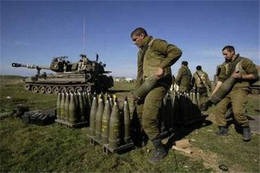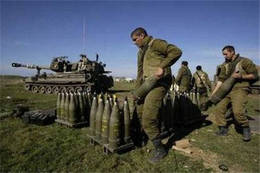 The Israeli army carried out military maneuvers Israeli Armythat simulate a war against Lebanon or Syria, Ynet reported.
Ynet also reported that the Israeli army moved more than 500 military tanks and tracked vehicles to the northern border in the context of its preparations for a sudden eruption of a war against Lebanon or Syria.
The Israeli newspaper added that 2012 war against Gaza and the possible eruption of a war at the northern borders drove the Zionist military to conduct the maneuvers.
Ynet noted that the Israeli army trained also for a case of a mass exodus from the north of the entity to the center and the south while moving military units on the main highways.
It is worth mentioning that the Israeli army conducts such maneuvers every few years.
In a different context, the Israeli newspaper doubted the ability of the Israeli air force to lonely settle the outcome of any war.
The commander of the Israeli air force had already said that his troops would be able to settle any war, banking on the augmentation of the power of this unit.